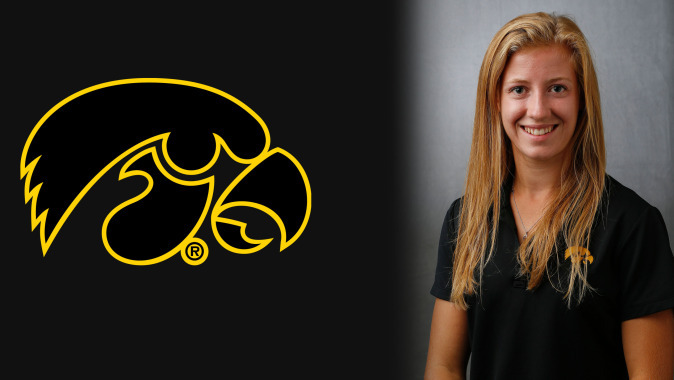 Sept. 17, 2014
Q: What about Iowa convinced you that it was the right choice, especially with being so far from home?
The school spirit and beautiful campus were huge factors in my decision. Also, Iowa is a very safe city to walk around and live in.
Q: If you could bring one thing from your home area to Iowa City, what would it be?
I would bring my horse, Nissa.
Q: How has the adjustment to Iowa City been?
So far I haven't been homesick, although I did go home to visit friends and family for Labor Day weekend. I am slowly starting to make more friends and know my way around town.
Q: What is your favorite part of being in Iowa City so far?
I like that I get to be more independent. Also, the energy given off by people around campus is amazing.
Q: What are your goals for your first collegiate season?
To always stay positive and become more confident in my shot selection.
Q: Are you excited about the upcoming Gopher Invitational and getting the tournament season started?
I am very excited to start traveling and competing as a Hawkeye.
Q: How has the team been helping you adjust to the new environment?
The girls on the team have made me feel very welcome and I know if I have any questions or just need a ride to practice they are always ready to help out.
Q: Do you have any pre-match rituals that help you get pumped up?
I usually do some skipping, shadow swinging with a weighted racquet, and listening to pump up music to get me ready.
Q: If you could only eat one food for the rest of your life, what would it be?
I would eat creamy pasta.
Q: Favorite Halloween costume?
Halloween is my favorite holiday! Although there are so many good costumes to choose from, the witch is always my favorite.
Q: Breakfast, lunch, or dinner?
Dinner is the best after a long day.