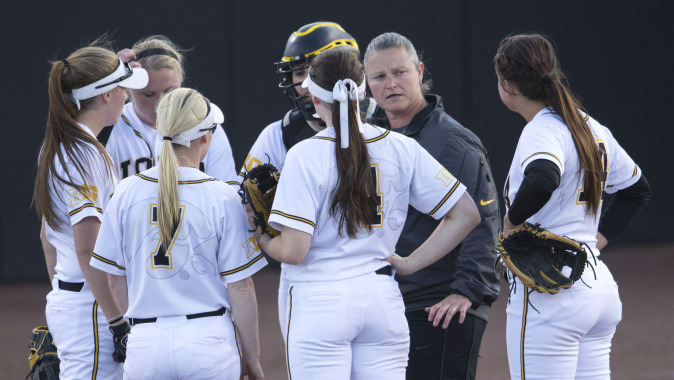 Nov. 4, 2014
IOWA CITY, Iowa — University of Iowa head softball coach Marla Looper and her coaching staff of Adrianna Baggetta, Adam Arbour and Chelsey Carmody announced January camp information this week.
Iowa's Little Hawks Camp — for those in Kindergarten through third grade — is scheduled for Jan. 14. Advanced All-Skills and Advanced Pitcher/Catcher camps are available for youth in grades 8-12 on Jan. 17 and 18, respectively. Individuals in grades 4-7 can participate in Intermediate All Skills and Intermediate Pitcher/Catcher camps on Jan. 18.
Visit iowasoftballcamps.com, for registration information. In order to participate, each camper must complete and submit a release form. Registration is due for all camps by Jan. 5 at 11:59 p.m. (CT).
Please direct any questions and inquiries to camp@iowasoftball.com.