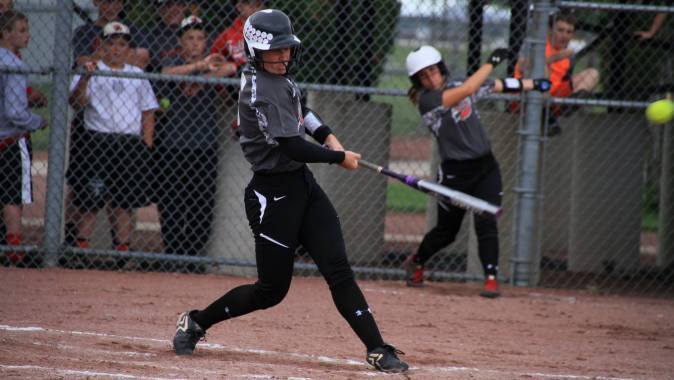 Nov. 20, 2014
IOWA CITY, Iowa — University of Iowa head softball coach Marla Looper announced the addition of Mallory Kilian to the 2015-16 softball roster Thursday. The Fort Dodge, Iowa, native will be a freshman next fall.
"Mallory is an in-state kid with some great upside," Looper said. "She's very athletic and has done well for Fort Dodge High School. She's versatile, can play the corners and hit, but our focus early on will be in the circle. She adds some depth for us there.
"She's a blue collar kid that is ready to come in here and do the work. She'll give everything she's got every time she steps on the field."
Kilian is a two-time first team all-state selection and all-district honoree, and a three time all-conference pick. The pitcher/utility player has posted a batting average well above .300 throughout her career, hitting .364 as a freshman, .437 as a sophomore and .500 as a junior. In her three seasons, Kilian has hit 21 home runs and recorded 116 RBIs.
In the circle, Kilian has a career record of 45-22 (.672) with 296 strikeouts. She has guided Fort Dodge to conference championships in 2013 and 2014, and the state tournament in 2011 as an eighth grade pitcher.
Kilian is also a three-time all-conference honoree for the school's basketball team. She excels in the classroom as well, appearing on the honor roll and all-academic team.
Kilian currently plays travel ball for Iowa Premier 18U Gold, and previously played for the I-Club 18U Gold in 2012-13.
2015-16 Iowa Softball Signing Class
Name
Pos.
Ht.
Hometown (High School)
Mallory Kilian
P/UT
5-8
Fort Dodge, Iowa (Fort Dodge)
Erin Riding
P
5-8
McKinney, Texas (McKinney Boyd)
Brooke Rozier
C/UT
5-8
Jefferson City, Mo. (Jefferson City)