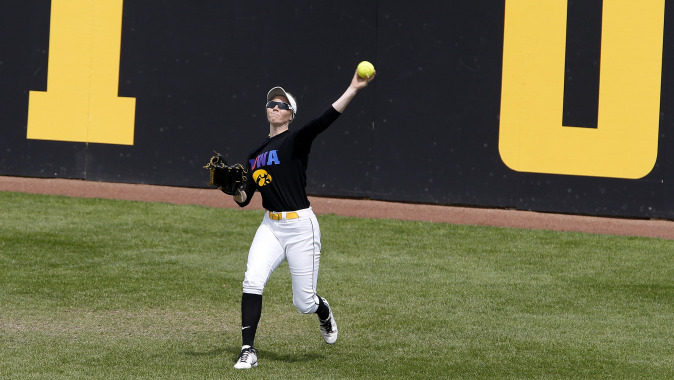 March 6, 2015
Box Score

FULLERTON, Calif. – The University of Iowa softball team dropped a 9-0 decision (5 innings) to Fresno State (15-5) on Friday night at the Judi Garman Classic. With the loss the Hawkeyes are 6-13 overall.
Fresno State got the bats going early. The Bulldogs scored four runs on three hits and two errors in the bottom of the first. They continued the rally into the second inning, adding five more runs on five hits and an error to take a 9-0 lead.
Jill Compton, Fresno State's starting pitcher, took over from there. Compton notched her first career perfect game. She struck out nine in five innings.
Shayla Starkenburg took the loss in the circle. The redshirt sophomore allowed nine earned runs on nine hits and struck out five in four innings.
Iowa is back in action Saturday with a game against San Diego State at 2:30 p.m. (CT) and a 7:30 p.m. (CT) contest with tournament host Cal State Fullerton.
Fresno State 9, Iowa 0
1
2
3
4
5
R
H
E
Iowa (6-13)
0
0
0
0
0
0
0
3
Fresno State (15-5)
4
5
0
0
X
9
9
0
Game Decision
W: Compton (Fresno State) 9-4
L: Starkenburg (Iowa) 4-7