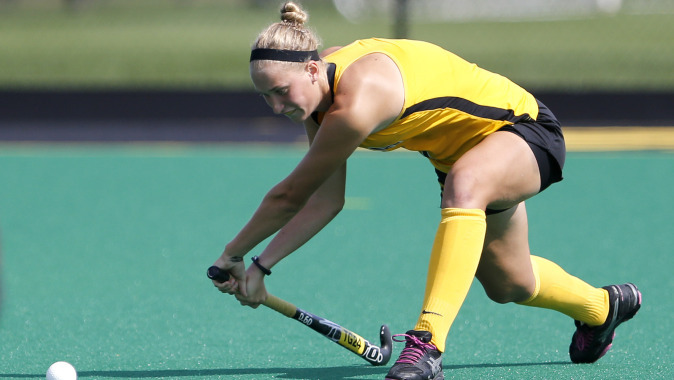 March 23, 2015
IOWA CITY, Iowa — Eight University of Iowa field hockey student-athletes have been named to the 2015 National Field Hockey Coaches Association (NFHCA) Division I National Academic Squad, the NFHCA announced on Monday.
"This is a great academic accomplishment for these 8 student-athletes," said UI head coach Lisa Cellucci. "We strive for academic excellence day-in and day-out and this is a result of their hard work throughout the entire semester. We are very proud of their efforts in the classroom."
The National Academic Squad recognizes those student-athletes who have achieved a cumulative GPA of 3.30 or higher through the first semester of the 2014-15 academic year.
Seniors Brynn Gitt and Sara Watro, sophomores Chandler Ackers, Jessy Silfer, and freshmen JoElla Guagliardo, Mallory Lefkowitz, Taylor Omweg, and Melissa Progar each received the honor. Both Gitt and Watro receive the honor for the fourth consecutive year. In addition, Ackers and Guagliardo garner the accolades for the second straight year. Thirty-eight percent of Iowa's team (8-of-21 team members) were named to the National Academic Squad.