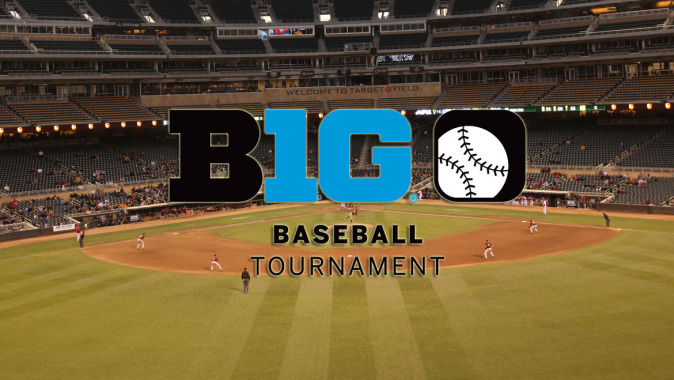 May 16, 2015
2015 Big Ten Tournament Bracket

ROSEMONT, Ill. — The University of Iowa baseball team has earned the No. 2 seed at the 2015 Big Ten Tournament, where it will face seventh-seeded Ohio State on Wednesday at 1 p.m. (CT) at Target Field in Minneapolis, the conference office announced Saturday.
The Hawkeyes enter the postseason with a 38-14 overall record and finished 19-5 in Big Ten play to post its highest conference finish since 1990. Ohio State posted a 35-18 record and went 13-11 in conference action. The two teams did not meet during the regular season.
Illinois earned the top seed after finishing 21-1 during the regular season. The Fighting Illini will face eighth-seeded Nebraska at 5 p.m.
No. 3 seed Michigan will square off against sixth-seeded Indiana in the opening game of the tournament Wednesday at 9 a.m., while the final game of the opening day will feature No. 4 seed Maryland against No. 5 seed Michigan State at 9 p.m.
The tournament's double-elimination format will culminate with a single championship game on Sunday, with the winner earning the tournament title and the conference's automatic berth to the NCAA Tournament. All eight teams will begin play in 1-of-2 brackets, with the No. 1, No. 4, No. 5 and No. 8 seeds appearing in one bracket, and the No. 2, No. 3, No. 6 and No. 7 seeds competing in the other bracket.
The tournament, which runs from May 20-24, begins with four contests on both Wednesday and Thursday, and two games slated for Friday. Saturday will feature the winners of each bracket facing the remaining one-loss team from the opposite bracket in the semifinals. As many as four games are scheduled for Saturday, with the opportunity for two "if necessary" games to be played to determine Sunday's championship game participants.
For more information, including a full bracket, ticket and lodging information, click HERE.