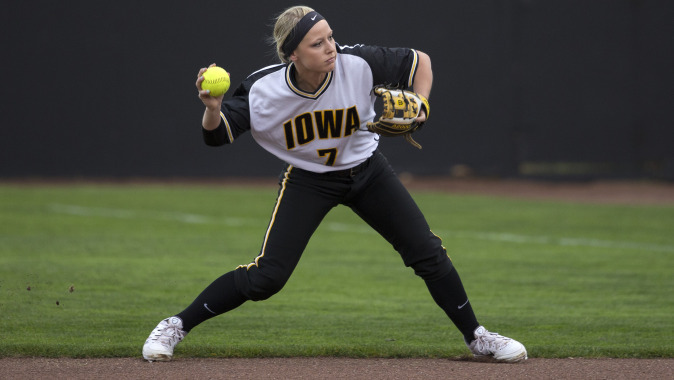 July 13, 2015
Q: Where are you spending your summer?
A: At home in Georgetown, Texas
Q: What are you doing there?
A: Summer classes and working
Q: Where are you working? What does an average day on the job look like?
A: I just got hired at Academy Sports and Outdoors as a cashier!
Q: Favorite summer activities?
A: Laying out by the pool and going to hidden water holes across central Texas
Q: Favorite song to listen to in the summer? Why?
A: I can't say one song in particular. Any song that I can jam out to in my car would qualify as a favorite.
Q: Favorite place to go in your summer city? Why?
A: Down to Austin around the lakes. I've never seen a Texas summer so green and the lakes so high, so we have to enjoy it while it lasts.
Q: Best thing you've done so far this summer?
A: Getting to see my brother and sister in law when they came out to visit. I'm going out to California to see them and the California girls on the team in a few weeks. That'll be the highlight of my summer.
Q: What do you miss the most about living in Iowa City?
A: I miss constantly joking around with the team. We spend all of our time together, and I'm ready to be back with them.
Q: What was your biggest takeaway from last season?
A: We proved the level we can play at. We know how important it is that we work hard this summer so we can come back in the fall better than we were at the end of last season.
Q: How are you training for next season?
A: Doing workouts every day, practicing anytime it's not raining, and going to physical therapy to strengthen injuries that happened last season.
Q: What specific area of your game are you working on this summer?
A: I'm working to get back my arm strength. After surgery last August, things pushed back my throwing progression and my arm wasn't where it needed to be.
Q: What are you most excited about for the upcoming year? Why?
A: I can't wait to see where we're playing preseason. I love traveling and seeing new parts of the country. More importantly, I'm looking forward to playing for a ring.