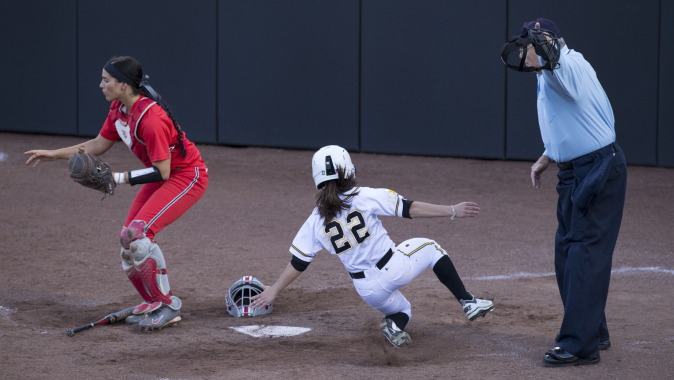 July 28, 2015
Q: Where are you spending your summer?
A: San Francisco
Q: What are you doing there?
A: I'm interning with a few different organizations – the Pachamama Alliance and The Soul of Money Institute.
Q: What does an average day on the job look like?
A: Between the two organizations I intern for, I'm doing blogging, social media and web development. The Pachamama office is in the Presidio, so I enjoy a 30-minute walk through a national park in order to get to the office every morning. My late afternoons are usually spent tackling projects for the Soul of Money Institute.
Q: What is one thing that you have learned from your internship experience?
A: I've learned a lot about the behind-the-scenes work that goes into a successful nonprofit. Particularly in terms of communication and marketing.
Q: Favorite summer activities?
A: Exploring San Francisco with Erin Erickson is definitely on the list. And I also have to include time spent on the beach with Sammi (Gyerman).
Q: Favorite song to listen to in the summer?
A: I'm pretty passive when it comes to my music selections. Really whatever my Pandora plays for me.
Q: Favorite place to go in your summer city? Why?
A: I don't think I can pick a favorite. I've loved everywhere I've been so far! Getting to explore a new city is absolutely amazing.
Q: Best thing you've done so far this summer?
A: The surprise reunion with Erin, Sammi and Whitney (Repole) to celebrate E's (Erin's) birthday was pretty priceless. And also my trip to LA to see Sammi and attend the Global Compassion Summit was incredible.
Q: What do you miss the most about Iowa City?
A: All my teammates, and the familiar faces in general.
Q: What was your biggest takeaway from last season?
A: I think that throughout the season we made a lot of progress learning about who we are as a team and what dynamic we had. As that became clearer throughout the season we worked really well together, and we were able to make substantial progress in that capacity. I think next year will be about starting from where we left off and carrying that dynamic with us.
Q: How are you training for next season?
A: Putting in the hours and always trying to get stronger, faster, and more conditioned so that I can set myself up with a great foundation once season begins again.
Q: What specific area of your game are you working on this summer?
A: Always trying to get stronger and faster. Being able to excel in those areas trickles down to every aspect of the game, and having that health and control over your body is really important.
Q: What are you most excited about for the upcoming year? Why?
A: I think I am most excited to start off where we finished this year. We brought such great energy and confidence to the Big Ten Tournament and I am hungry to see that replicated throughout our season.