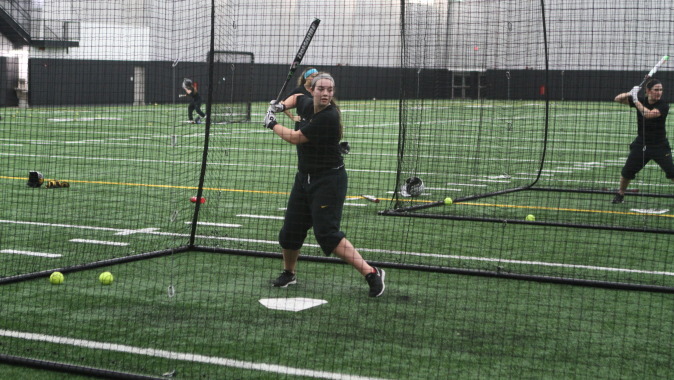 August 11, 2015
Q: Where are you spending your summer?
A: I am spending my summer in my hometown of Prospect Heights, Illinois.
Q: What are you doing there?
A: I am taking a Geology class at a community college by my house. I am also working as a hostess at a restaurant. I've been staying busy with both school and work, so whatever time I have left during my week I try to spend with my family and close friends!
Q: What does an average day on the job look like?
A: I am a hostess at a sports bar called Draft Picks. An average day on the job consists of me setting up the restaurant and making sure all the servers are there and ready to work. Along with seating customers, I answer the phones and take care of carryout orders.
Q: What is one thing that you have learned from your summer job?
A: I have learned a ton from my job. I have to oversee the servers and make sure everyone is doing their job correctly, so I've learned how to communicate with different types of people. Another great thing that I have oddly taken away from this job is that something as simple as a smile can change someone's day!
Q: Favorite summer activities?
A: I love being outside as much as possible! Whether it's working out, having a cookout, or just sitting outside with family, everything is better in the sun!
Q: Favorite song to listen to in the summer? Why?
A: I love all types of music, so this is a hard question for me to answer. If I had to choose one artist to listen to in the summer it would have to be Jimmy Buffet. Just a side note, I still listen to Beyoncé in the summer too.
Q: Favorite place to go in your summer city? Why?
A: My favorite place to go during the summer is the Chicago Bandits Stadium in Rosemont, because I get to watch Megan Blank play!
Q: Best thing you've done so far this summer?
A: Kara (Misel), Jiji (Navarrete), Alyssa (Navarro), Megan (Blank) and I all met up to go to a WNBA game this summer. The Chicago Sky played the Atlanta Dream so we were able to go watch (and surprise) Sam Logic.
Q: What do you miss the most about living in Iowa City?
A: I miss being able to ride my moped down the street to a teammate's house and just being around the team in general.
Q: How are you training for next season?
A: I am working out every day, focusing on my nutrition, and mentally preparing for this upcoming season.
Q: What specific area of your game are you working on this summer?
A: I am working on my hitting this summer.
Q: What are you most excited about for the upcoming year? Why?
A: I am excited to meet my new teammates and get to work. Its very easy to get excited about this upcoming year, I think there are some great things to come from this next season!