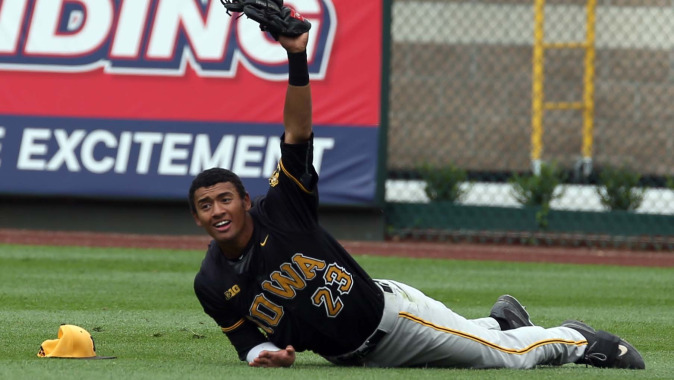 Aug. 28, 2015
IOWA CITY, Iowa — The University of Iowa baseball team's fall ball slate includes five competitions this fall at Duane Banks Field, UI head coach Rick Heller announced Friday.
After starting official fall practice Sept. 9, Iowa will host the Ontario Blue Jays at noon on Sept. 19. The game begins a jam-packed day in Iowa City followed by volleyball at 3:30 p.m. in Carver-Hawkeye Arena, and the Iowa football team hosting Pittsburgh under the lights at Kinnick Stadium at 7 p.m. (CT).
The Hawkeyes will kick off the month of October by hosting Scout Day on Oct. 2 at 2 p.m., and the team rounds out the fall with the Black and Gold World Series on Oct. 13-15. Action will begin at 2 p.m. each day.
Iowa will welcome back members of the 1972 College World Series team this fall. On Sept. 26, the 1972 team will be recognized at halftime of the football game against North Texas.
The Hawkeyes' 2016 spring schedule will be released later this fall.