Box Score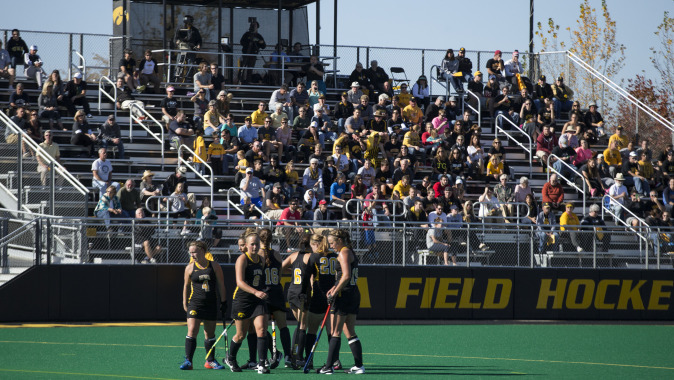 Sept. 6, 2015
HARRISONBURG, Va. — The 17th-ranked University of Iowa field hockey team fell 4-1 in a nonconference showdown with James Madison on Sunday afternoon at the JMU Field Hockey Complex.
While the Iowa offense struggled to get anything going in the first half, James Madison (2-1) was the opposite. The Dukes raced out to a 3-0 lead before halftime, outshooting the Hawkeyes, 8-2, in the process.
The Hawkeyes appeared to have gotten on the board with 18:20 left in the game when junior Sophie Plasteras deflected a pass from fellow junior Stephanie Norlander right by James Madison's goalkeeper, but it was called off by the officials because it touched part of Plasteras' body.
After the waved off goal, the visitors continued an offensive push and finally got on the board in the 54th-minute. Iowa fired off a frenzy of shots before freshman Isabella Brown sent the ball past a diving JMU goalkeeper and into the bottom left corner of the goal for her first career goal.
Trailing 3-1 with 16 minutes to play, the Hawkeyes were poised for a comeback, however the Dukes scored another goal in the 56th-minute to close the scoring.
The Hawkeyes outshot the Dukes, 7-5, in the second half, while also recording five penalty corners.
Iowa (2-2) returns to action on Sept. 10, hosting No. 6 Stanford in their home opener at Grant Field. Admission is free to the public.