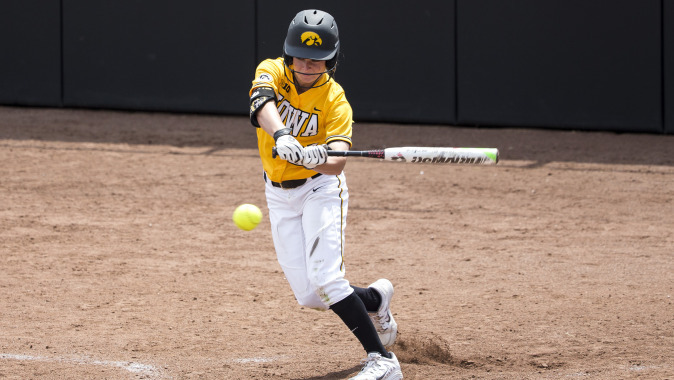 Oct. 7, 2015
IOWA CITY, Iowa — Three University of Iowa softball student-athletes — Haley Hansel, Sarah Kurtz, and Cheyenne Pratt — have been recognized as 2014-15 National Fastpitch Coaches Association All-American Scholar-Athletes. The announcement was made by the NFCA on Tuesday evening.
In order to be eligible for the award, student-athletes must achieve a 3.5 GPA or higher on a 4.0 scale.
Hansel appeared in 21 games and scored seven runs for the Hawkeyes last season. The senior outfielder was also named a Big Ten Distinguished Scholar and honored with the team's Inaugural Hawkeye Service Award.
Kurtz started 54 games at third base in 2015. The sophomore registered a .302 on-base percentage and scored 15 runs in her freshman campaign.
Pratt started 53 games for the Hawkeyes last season. The sophomore made 32 starts in left field and 18 as Iowa's designated player. Pratt hit .239 with a .288 slugging percentage and a .287 on base percentage.
The Hawkeyes kick off the 2016 season at the Texas A&M Corpus Christi Tournament on Feb. 12-14.