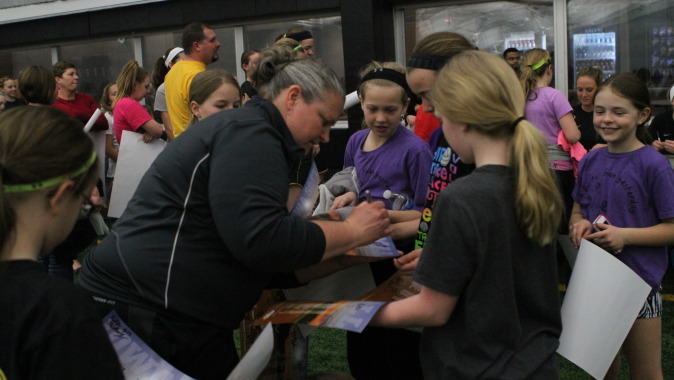 Feb. 16, 2015
IOWA CITY, Iowa — The University of Iowa softball program invites Hawkeye fans to attend its 12th annual 'Meet the Hawks' Night on Thursday, March 10 from 6:30-8 p.m. (CT) at the Iowa Turf Facility located inside the Hawkeye Tennis and Recreation Complex. Admission is free.
Fans will have the opportunity to meet and interact with Hawkeye softball student-athletes, sixth-year head coach Marla Looper, and the rest of the coaching staff at the annual event. Those in attendance can register to win prizes, renew or purchase season tickets, and have the opportunity to take part in interactive softball stations with the Hawkeyes. Those interested in taking part in the interactive stations must sign a participation waiver.
Hawkeye student-athletes will sign autographs following the conclusion of the event. Iowa softball posters will also be available for fans to take home.