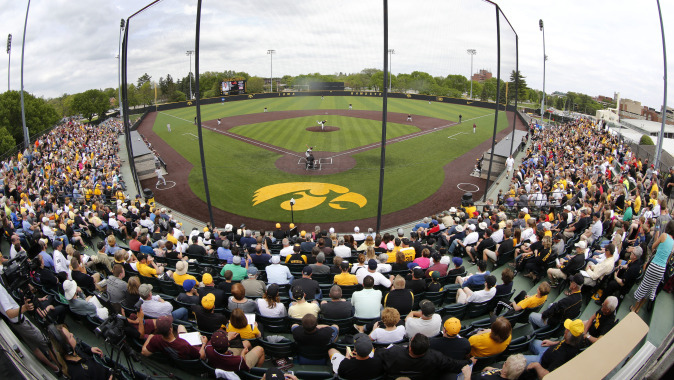 Feb. 24, 2016
IOWA CITY, Iowa — The University of Iowa baseball team will open its home schedule one week earlier than expected as the Hawkeyes will host Loras College on March 1 at 2 p.m. (CT) at Duane Banks Field.
The original home opener was slated for March 8 against Northwestern (Iowa) College.
Admission will be free against the Duhawks. It will be the first meeting in the series since 1998.
The Hawkeyes return to action Friday, facing Indiana State in the opening game of the Snowbird Baseball Classic in Port Charlotte, Florida.