March 9, 2016
2016 NCAA Brackets

IOWA CITY, Iowa — Eight University of Iowa wrestlers earned tournament seeds when the NCAA selection show announced the official brackets for the 2016 NCAA Wrestling Championships on Wednesday.
Five Hawkeyes are seeded fourth or better, including No. 2 seeds Cory Clark (133), Brandon Sorensen (149), and Sammy Brooks (197). Thomas Gilman (125) and Nathan Burak (197) are both No. 4 seeds.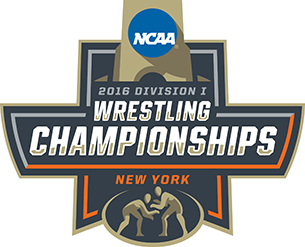 All five wrestlers have previous NCAA experience. Burak and Clark are both two-time All-Americans, and Gilman and Sorensen placed fourth at the national tournament last season. Brooks was eliminated one round before the medal stand in his tournament debut in 2015.
The Hawkeyes have nine wrestlers competing at the national championships March 17-19 in New York City. Seven Hawkeyes earned automatic berths at the national qualifier, and the NCAA announced Tuesday that Patrick Rhoads and Sam Stoll were awarded at-large bids.
Edwin Cooper, Jr. (157), Rhoads (165), Alex Meyer (174), and Stoll (285) are making their first NCAA Championships appearances. Cooper and Meyer were seeded 13th at their respective weights, and Stoll was seeded 11th. Rhoads was unseeded and drew No. 13 Jim Wilson of Stanford in the opening round.
The NCAA Championships begin at 11 a.m. (CT) on March 17 at the Madison Square Garden. Hawkeye fans can follow the action online at Hawkeye All-Access and ESPN3. The semifinals and finals will air live on ESPN. All six sessions will be televised on ESPNU.
IOWA'S FIRST ROUND NCAA MATCHUPS (# indicates tournament seed)
125 — #4 Thomas Gilman (Iowa) vs. Brent Fleetwood (Central Michigan)
133 — #2 Cory Clark (Iowa) vs. Jade Rauser (Utah Valley)
149 — #2 Brandon Sorensen (Iowa) vs. Nick Barber (Eastern Michigan)
157 — #13 Edwin Cooper, Jr. (Iowa) vs. Tyler Berger (Nebraska)
165 — Patrick Rhoads (Iowa) vs. #13 Jim Wilson (Stanford)
174 — #13 Alex Meyer (Iowa) vs. Gordon Wolf (Lehigh)
184 — #2 Sammy Brooks (Iowa) vs. John Lampe (Chattanooga)
197 — #4 Nathan Burak (Iowa) vs. Trent Noon (Northern Colorado)
285 — #11 Sam Stoll (Iowa) vs. Boyce Cornwell (Gardner-Webb)