Hawkeye Fan Shop — A Black & Gold Store | 24 Hawkeyes to Watch 2016-17 | Hawk Talk Monthly — Nov. 2016 | 24 Hawkeyes to Watch: Sammy Brooks | Q & A with Sam Stoll | Topher Carton feature | Carter Happel feature | Match Notes: Purdue | Michael Kemerer feature
By DARREN MILLER
hawkeyesports.com
 
IOWA CITY, Iowa — A season ago, the University of Iowa wrestling team opened with back-to-back duals against Division I opponents. The No. 3 Hawkeyes get their first taste of Division I and Big Ten action Sunday at Purdue.
 
Iowa swept Iowa Central Community College and Cornell College by a combined 100-0 on Nov. 18 at the Iowa City Duals.
 
"Every competition is important. When you look at our schedule, there's a reason why we do things," UI head coach Tom Brands said Tuesday inside the Dan Gable Wrestling Complex. "The biggest thing about this coming weekend is we have to have urgency. That is true in any match, but since the competition is getting ratcheted up a little bit, we have to ratchet it up a lot. It's that simple."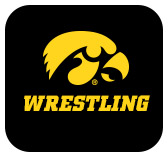 The Hawkeyes have won the last 26 meetings against Purdue, including 39-4 last season in Carver-Hawkeye Arena.
 
UI senior 125-pounder Thomas Gilman (5-0 this season, 80-11 in his career) welcomes a bump up in level of resistance, but he expects the same result, regardless of who he is on the mat against.
 
"I am always looking for better, stiffer competition. But the way I'm training and wrestling now, I don't see any stiffer competition," Gilman said. "It might take me a little bit longer and little more energy and effort, but the outcome will be the same."
 
At the other end of the lineup at 285 pounds, the return of UI sophomore Sam Stoll appears to be getting closer. He is listed on the probable lineup along with freshman Steven Holloway (4-1). Stoll has not competed since losing by medical forfeit in the first round of the 2016 NCAA Championships.
 
"Stoll is day-to-day. He is tough, ready, and progressing well," Brands said. "We don't rush things. We're aggressive in our rehab, but we're very conservative in our live wrestling when we have an injury like that, especially when you are on the mend. There is no rush, he is on track and we feel good about him."
 
After winning 16 of 20 bouts by major decision, technical fall, or fall against Iowa Central and Cornell College, Brands said it is the time of year when bonus points aren't taken for granted.
 
"We have to work harder in our match, wrestle all three periods, and wrestle in all three positions," Brands said. "Those are things that are cliché, but they are true. If you do that against the best competition, you're going to have a pretty dang good team and that's what we're aspiring to. Our competition is getting tougher now, it's a Big Ten dual it's the start of our Division I dual season."
 
On the horizon for the Hawkeyes is a matchup at South Dakota State on Dec. 2. Much like a 22-19 victory at Edinboro on Dec. 5, 2013, Brands said Iowa is heading into a beehive in Brookings, South Dakota. The Jackrabbits opened the season with a 27-9 win against Iowa State before falling, 18-17, at Minnesota.
 
"They have a good team at South Dakota State and they are ready and they want blood," Brands said. "We don't look ahead, but you always have things you're getting ready for and we're getting ready for March."
 
Iowa has won 18 consecutive Big Ten openers and 21 consecutive Big Ten duals, its longest conference winning streak since winning 39 in a row from 2007-12.