Hawkeye Fan Shop — A Black & Gold Store | 24 Hawkeyes to Watch 2016-17 | Hawk Talk Monthly — Dec. 2016
Editor's Note: The following first appeared in the University of Iowa's Hawk Talk Daily, an e-newsletter that offers a daily look at the Iowa Hawkeyes, delivered free each morning to thousands of fans of the Hawkeyes worldwide. To receive daily news from the Iowa Hawkeyes, sign up HERE.
By JAMES ALLAN
hawkeyesports.com
IOWA CITY, Iowa — The 54th Ken Kraft Midlands Championships will be the first real test for University of Iowa freshman wrestler Alex Marinelli and it will provide the Hawkeyes a blueprint for moving forward.
 
The Midlands, which takes place Dec. 29-30 in Evanston, Illinois, will be Marinelli's second tournament as a Hawkeye. He won the Grand View Open wrestling unattached in November, going 4-0 with a major decision, pin, and two decisions.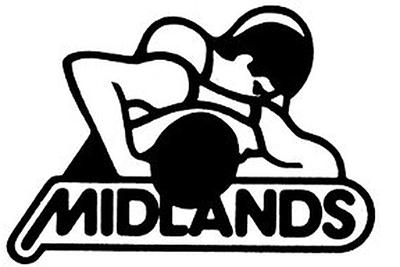 "I am anxious and there is a lot of excitement (about wrestling at the Midlands)," said Marinelli, a 165-pounder from Miamisburg, Ohio. "I haven't wrestled in a while because I have been banged up, but it is a good tournament and a test for me to see where I am and where to go forward with the team process."
 
Moving forward for Marinelli in a team sense means burning a potential redshirt. It's a decision that UI head coach Tom Brands and Marinelli will make together. 
 
"Every year we talk about whether you pull a redshirt on a guy and there are three qualifying bullets you have to check off," said Brands. "You have to check the box that he wants to do it, you check the box that we need him, and you check the box that he's capable.
 
"We're probably 3-for-3 there, but (Joey) Gunther is young and coming along."
 
Gunther has been Iowa's primary 165 pounder during the early portion of the season.  He is 10-0 in his redshirt freshman campaign, which includes a Luther College Open title and a 4-0 record in dual matches.
 
But it's Marinelli that Iowa fans are clamoring for; he's the Hawkeyes' "backup quarterback." Marinelli was a prized recruit out of St. Paris Graham High School, where he was a four-time Ohio state champion.  He went undefeated as a junior and senior and posted a 200-4 career record.
 
Marinelli knows the Midlands will be a different animal. It's a tough tournament, one of the preeminent events of the college season.  The 165-pound weight class has seven ranked wrestlers on the Midlands Top Contenders List, including top-ranked Isaiah Martinez of Illinois and third-ranked Isaac Jordan of Wisconsin.
 
"It's going to be a grind," he said. "I feel like if I go out and stick to my base stuff, I'll be fine."
 
Senior Thomas Gilman is going for his third career Midlands title in 2016. During his first attempt — as a true freshman in 2012 — he didn't place. He was thrown into the fire and got his eyes opened to big-time college wrestling.
 
Gilman's advice for Marinelli is to wrestle and score points.
 
"(Marinelli) is tough, but if he doesn't get to his offense, he's not going to be where he needs to be or where he wants to be," said Gilman. "In order to win or do well at that tournament, you have to get to your offense and wrestle the way you know how to wrestle.
 
"If he does that, he will do alright. You can't be timid — you have to take it to these guys. Just because it's the Midlands doesn't make it any different. It's another tournament, another match, another guy — he has to go out and do what he does best."
 
How would a Midlands title factor into Marinelli's redshirt decision?
 
"It's where the team is at," said Marinelli. "If they need me or not, if it's necessary. Cory Clark is banged up, people are banged up… do they need me or not, that's where it all factors in."