Hawk Talk Monthly — Dec. 2016 | 24 Hawkeyes to Watch: Sammy Brooks | Hawkeye Fan Shop — A Black & Gold Store | Midlands Notes PDF
IOWA CITY, Iowa — Thomas Gilman and Brandon Sorensen could make history. Sam Stoll could make his season debut. And Tom Brands could see a clearer picture moving forward when the University of Iowa wrestling team competes Thursday and Friday at the 54th annual Ken Craft Midlands Championships in Evanston, Illinois.
The Hawkeyes have won 25 titles in the 53-year history of the event, more than any other team. Brands has led Iowa to seven of those titles since 2006. In order to add to that total, the Hawkeyes need contributions from a lineup that has been missing key performers.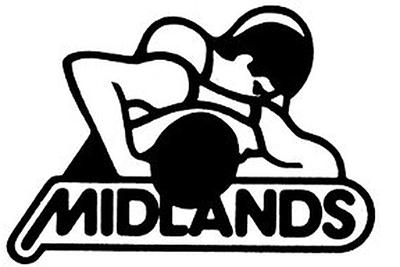 "We need to have 10 weight classes that are solid and moving forward," Brands said, "and that includes a couple weight classes where we have been beat up a little bit and injured. Whether they wrestle or not, that is what we want to see — 10 weight classes."
 
In all, 15 Hawkeyes will wrestle at Midlands. Ten will be attached and count toward the official team score. The others will compete unattached. In the weeks leading up to the tournament (Iowa hasn't wrestled since defeating Iowa State, 26-9, on Dec. 10), 17 names were being considered for the 15 spots, including 133-pounder Cory Clark and 285-pounder Sam Stoll. 
 
Clark, a three-time All-American and 2014 Midlands champion, hasn't wrestled in the month of December.
 
"Regardless if he wrestles or not, we want to make sure he is moving forward the right way, which he is doing presently," Brands said.
 
Stoll has been eyeing late December as a potential return to the mat since the beginning of the season. His recent dialogue indicates he's ready to wrestle, though Brands says the return may be in a part-time capacity. 
 
"If he wrestles in the Midlands it won't be the full tournament," Brands said. "The right thing to do is to do the right thing by the athlete."
 
From Stoll's perspective, the approach remains the same no matter the role — attached, unattached, part-time, or full-time. 
 
"(I'll measure success) the same as I always do," Stoll said. "Wrestle hard, win matches, score a lot of points."
 
Clark and Stoll's eventual return to the lineup is the equivalent of a mid-season blockbuster trade. Clark is ranked No. 1, and Stoll is ranked No. 5. They'll be inserted into a lineup that includes five more wrestlers ranked eighth or better. 
 
Among those five are Gilman and Sorensen — a pair of defending Midlands champions. Gilman is ranked No. 1 nationally and is the favorite to win a 125-pound Midlands field that includes seven wrestlers ranked in the top 20. Sorensen is ranked No. 2 nationally and the top seed in a 149-pound bracket that includes eight wrestlers ranked in the top 20.
 
Sorensen is 17-2 all-time in three career appearances at Midlands. With three more wins, he'll join the prestigious 20-in-4 club that recognizes wrestlers who have won 20 matches in their first four years. Only 23 wrestlers in 53 years have performed the feat, including eight Hawkeyes. Cliff Moore was the last to do it. He won a record 23 matches from 2001-05. 
 
Gilman is a three-time Midlands finalist and two-time champion. A third title would make him the 11th Hawkeye to win three or more Midlands titles. Brent Metcalf was the last to do it (2007, 2008, 2009). 
 
"It would mean a lot," Gilman said. "I know the history of Midlands going back to (Dan) Gable, and being able to win my third would be real cool going down in the books that way."
 
"It's another feather in the cap," added Sorensen, "but it's not done yet. Nothing is proven yet. I still have to go do that. That's the plan."
 
The two-day tournament is streamed online at BTN2Go. The finals air live on BTN on Friday at 7 p.m. (CT).