Hawk Talk Monthly — Dec. 2016 | 24 Hawkeyes to Watch: Sammy Brooks | Hawkeye Fan Shop — A Black & Gold Store | Midlands Notes PDF
 
EVANSTON, Illinois — Defending champions Thomas Gilman and Brandon Sorensen have once again earned spots in the finals of the Midlands Championship at 125 and 149 pounds, respectively. Gilman secured his berth with an 8-6 decision over fifth-seeded Josh Terao (American), while Sorensen recorded a major decision over NC State's Sam Speno to make his second consecutive finals appearance.
 
Iowa continues to extend its lead in the team race with 133.5 points, followed by Nebraska (121.5), Arizona State (92.5), Rutgers (88.5), and Illinois (78). The Hawkeyes have three wrestlers competing in championship matches, four wrestlers competing for third place finishes, and one wrestler looking to take home fifth.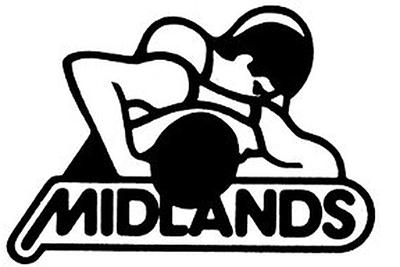 In addition to Gilman and Sorensen, redshirt freshman Michael Kemerer will make his Midlands Championship finals debut at 157 pounds. Kemerer collected an 11-2 major decision over Jason Tsirtsis (Unat. Arizona State) to solidify his inclusion in the final bout. Kemerer has tallied bonus points in all but one match during the tournament.
 
The Hawkeyes continued to dominate at 165, as freshmen Alex Marinelli and Kaleb Young, both wrestling unattached, worked their way through the consolation bracket to secure a place finish in tonight's competition. Marinelli, the ninth seed, recorded a pair of decisions and a medical forfeit to advance to face fourth-seeded Anthony Valencia (Arizona State) in tonight's third place bought. Young will square off with Lorenzo De La Riva (CSU Bakersfield) in the fifth-place match after being defeated by fourth-seeded Anthony Valencia (Arizona State), 7-3, in the consolation semifinals.
 
Second-seeded Alex Meyer will compete for third place in tonight's session after a 9-7 loss to third-seeded Lelund Weatherspoon in the semifinals. The second-seeded Meyer worked his way back through the consolations with a 5-2 decision over Indiana's Devin Skatzka to continue on in the consolation bracket. Fellow senior Sammy Brooks will also compete for third at 184 after tallying a pair of decisions and a major decision in consolation competition. Brooks will face fifth-seeded Nathan Jackson (Indiana) for the second time in the tournament this evening.
 
Heavyweight Sam Stoll will round out the group of Hawkeyes competing for third place in the final session tonight. The sophomore lost, 2-1, to second-seeded Tanner Hall (Arizona State) in the semis, but secured a 6-0 decision over No. 5 seed Collin Jensen (Nebraska) in the consolation semifinals.
 
Session IV of the Midlands Championships is set to begin at 7 p.m. (CT) tonight. The finals will air live on Big Ten Network and BTN2Go, with third and fifth place matches broadcast specifically on BTN2Go. Updated team standings and complete tournament brackets are available throughout the tournament at nusports.com and trackwrestling.com.
 
SEMIFINAL RESULTS (# indicates tournament seed)
125 – #1 Thomas Gilman (IA) dec. #5 Josh Terao (American), 8-6
149 – #1 Brandon Sorensen (IA) major dec. #5 Sam Speno (NC State), 10-2
157 – #2 Michael Kemerer (IA) major dec. #3 Jason Tsirtsis (Unat. Arizona State), 11-2
174 – #3 Lelund Weatherspoon (Iowa State) dec. #2 Alex Meyer (IA), 9-7
285 – #2 Tanner Hall (Arizona State) dec. #3 Sam Stoll (IA), 2-1
 
 
CONSOLATION RESULTS
141 – #7 Topher Carton (IA) pinned Evan Fidelibus (Rider), 2:12
141 – #6 Russell Rohlfing (CSU Bakersfield) dec. #7 Topher Carton (IA), 4-3
141 – #7 Topher Carton (IA) dec. Nick Zanetta (Pitt), 4-1
165 – #9 Alex Marinelli (Unat. IA) medical forfeit #15 Josh Ugalde (Maryland)
165 – #9 Alex Marinelli (Unat. IA) dec. #3 Clark Glass (Oklahoma), 9-4
165 – #9 Alex Marinelli (Unat. IA) dec. Lorenzo De La Riva (CSU Bakersfield), 5-1
165 – Kaleb Young (Unat. IA) pinned Demetriu Romero (Boise State), 1:11
165 – Kaleb Young (Unat. IA) major dec. #8 Andrew Fogarty (NDST), 12-4
165 – #4 Anthony Valencia (Arizona State) dec. Kaleb Young (Unat. IA), 7-3
174 – #2 Alex Meyer (IA) dec. Devin Skatzka (Indiana), 5-2
184 – #4 Sammy Brooks (IA) major dec. #14 Brady Ayers (Unat. SDST), 13-3
184 – #4 Sammy Brooks (IA) dec. #10 Michael Macchiavello (NC State), 3-2
184 – #4 Sammy Brooks (IA) dec. #6 Nicholas Gravina (Rutgers), 8-4
285 – #3 Sam Stoll (IA) dec. #5 Collin Jensen (Nebraska), 6-0
 
CHAMPIONSHIP MATCHUPS
125 – #1 Thomas Gilman (IA) vs. #2 Tim Lambert (Nebraska)
149 – #1 Brandon Sorensen (IA) vs. #2 Justin Oliver (Central Michigan)
157 – #2 Michael Kemerer (IA) vs. #1 Tyler Berger (Nebraska)
 
THIRD PLACE MATCHUPS
165 – #9 Alex Marinelli (Unat. IA) vs. #4 Anthony Valencia (Arizona State)
174 – #2 Alex Meyer (IA) vs. #4 Zac Brunson (Illinois)
184 – #4 Sammy Brooks (IA) vs. #5 Nathan Jackson (Indiana)
286 – #3 Sam Stoll (IA) vs. Gage Hutchinson (Eastern Michigan)
 
FIFTH PLACE MATCHUPS
165 – Kaleb Young (Unat. IA) vs. Lorenzo De La Riva (CSU Bakersfield)