Hawkeye Fan Shop — A Black & Gold Store | 24 Hawkeyes to Watch – 2017-18 | Fight For Iowa | 2018 UWW World Cup | Season Tickets | Hawk Talk Monthly — November 2017 | Photo Gallery | Brands Transcript (PDF)
By JAMES ALLAN
hawkeyesports.com
IOWA CITY, Iowa — There are unknowns inside the Dan Gable Wrestling Complex for the 2017-18 season and that excites University of Iowa head coach Tom Brands.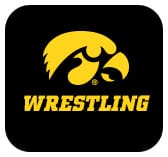 The Hawkeyes have two returning All-Americans in Brandon Sorensen (149 pounds) and Michael Kemerer to go along with fellow NCAA qualifiers Joey Gunther (165), Sam Stoll (285), and Cash Wilcke (197). Gunther has bumped up to 174.
 
The unknowns reside at five weight classes, and that could linger until after the first of the year.
 
"There are a lot of exciting things for fans to be paying attention or looking toward, but it's also about a lot of unknowns," Brands said Wednesday at Media Day in the Feller Club Room inside Carver-Hawkeye Arena.
 
"We have a unique recruiting class where we have two or three guys that could step into the lineup and a transfer you could look at a couple different weights. We're not going to know what we have until later on and we're not in a hurry to get everything pieced together.
 
"I know we have a lot of guys in the room that are bringing a lot of life and energy every day."
 
Two of the freshmen — 125-pounder Spencer Lee and 197-pounder Jacob Warner — are potential plug-and-play wrestlers. The question is, redshirt or not?
 
"Spencer is a unique individual," said Brands. "He is a competitor from the word go. It might be the best thing for him to compete, not sit him and not put him on the shelf. We're going to be careful with what we do."
 
Warner, along with freshmen Myles Wilson, Max Murin, and Aaron Costello, are other potential pieces.  Brands knows he'll have to have patience this season — one he calls both a rebuilding and reloading year.
 
"This is the first time where I have approached a season like this where the exciting things are unknowns," said Brands.
 
Brands says the health of Stoll is crucial for the Hawkeyes.  The heavyweight injured his knee during each of the past two seasons.
 
"His health is important," said Brands. "He's an anchor both literally and figuratively. It's essential that he is healthy and he has done a lot of things in his life to give him every edge to make sure he stays healthy. He's a different guy with a little more athleticism and scramble ability because he's lighter. 
 
"There is a little more pizzazz and a giddy-up in his step and it's a positive for him."
 
To make room for redshirt freshman Alex Marinelli at 165 pounds, Gunther bumped up a weight.  Wilcke, who was one win shy of earning All-America honors at 197 last season, is listed at both 184 and 197.
 
At the lighter weights, senior Phillip Laux is penciled in as the replacement for NCAA champion Cory Clark at 133 pounds, while redshirt freshmen Carter Happel and sophomore Vince Turk are battling it out at 141.  Turk won the wrestle-off on Nov. 4.
 
Redshirt freshman Justin Stickley emerged through wrestle-offs at 125 pounds, although Lee did not compete.
 
Sorensen — a three-time All-American — and Kemerer, who finished third at 157 pounds as a redshirt freshman, are anchors to the lineup and the de facto leaders.
 
"They are the leaders because of their credentials and they bring the same kind of life into that room that everybody else does," said Brands. "They might have a different method, but they bring that same life. They are doing a good job."
 
Brands is optimistic for the 2017-18 season, but cautions that the look of the team is still unknown.
 
"What you saw in the wrestle-offs and who emerged from there, it could look different going into March or maybe even going into Dec. 1," said Brands.
 
Oh, the beauty of the unknown.