Hawkeye Fan Shop — A Black & Gold Store | 24 Hawkeyes to Watch – 2017-18 | Hawk Talk Monthly — February 2018 | 2018 UWW World Cup | Season Tickets | Match Notes
By DARREN MILLER
hawkeyesports.com
IOWA CITY, Iowa — It is good thing Brandon Sorensen likes Tom Brands more than his pet macaw did, because otherwise the middle of Iowa's wrestling lineup might have lacked firepower the past four seasons.
 
Sorensen, a senior 149-pounder for the Hawkeyes, participates in his final home stand when No. 7 Iowa hosts No. 18 Minnesota on Friday and No. 17 Northwestern on Sunday. Although the three-time All-American is focused on winning an individual national title in March, he took time Tuesday to reflect on his recruitment five years ago.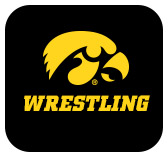 A focal point of a home visit by Brands was Sorensen's macaw, Chewy.
 
"We have a blue and gold macaw, so it is a pretty big one," Sorensen said. "If it likes you, it likes you, but if not, it can be a mean bird."
 
How did Chewy react to the visit by Brands?
 
"I think we put him away, so I would say he probably (didn't like Tom) too much," Sorensen said.
 
That's fine with Brands, as long as he successfully recruited Sorensen, a four-time state champion for Denver-Tripoli.
 
"I remember they had some funny animals in their house," Brands said. "One of them was a parrot (macaw) and you know what? This parrot was a mean son-of-a-gun. It was one of those things where if the parrot doesn't like you, he is going to peck the living dog out of you. So I stayed away from the parrot. I think that humanized me a little bit with the family, where this Brands guy wasn't going to take on this parrot. I think I'm smarter than most people give me credit for."
 
Signing Sorensen looks like a stroke of genius. Entering his dual against Ben Brancale of Minnesota, Sorensen has a career record of 116-13 with 31 major decisions, 21 falls, and 12 technical falls. He is 31-1 in Big Ten duals and at the NCAA Championships, he has placed fourth, second, and third.
 
Sorensen is 16-0 this season and ranked No. 2 in the nation.
 
"He is a true Hawkeye," Brands said. "Four years he has given everything with very little down time. He has been nicked up as a sophomore, pushing through that stuff. There is no fragility in his mind or body. It's a tribute to who raised him — Julie and Dwight — and a tribute to where he came from, rural Iowa."
 
Sorensen isn't ready to ride into the sunset.
 
"I want the national title and I have one shot to do that," he said. "That is where all my energy is going — to be on top of that podium March 17."
 
Sorensen is aware of what needs to be done to get on top; he must dethrone Penn State's Zain Retherford, the reigning Hodge Trophy winner, who has won two national titles and 79 straight matches.
 
"There is something he wants to accomplish in the sport and he hasn't accomplished it yet," Brands said.
 
Sorensen is on pace to win his 34th and 35th duals inside Carver-Hawkeye Arena this weekend. He is still driven by the memory of his first match on Mediacom Mat — a 7-6 victory over Gabe Moreno of Iowa State in 2014.
 
"I was almost a little too hyped and I have to focus on staying calm and relaxed," Sorensen said. "You look at that match my freshman year, I had a six-point lead and ended up winning 7-6."
 
Sorensen was a Big Ten finalist as a freshman and sophomore; he placed third as a junior.
 
The remainder of his college career will consist of four duals, the Big Ten Tournament, and the NCAA Tournament. He plans to spend his final month and a half in a Hawkeye singlet the way he spent the previous four-plus seasons.
 
"Give it all you have and be the best you can be," Sorensen said.
 
Iowa (9-2 overall, 4-2 Big Ten) hosts Minnesota (5-5, 2-3) on Friday for Camo Night beginning at 8 p.m. (CT). The Hawkeyes and Northwestern (8-2, 3-2) will compete Sunday at 10 a.m. (CT).