Hawkeye Fan Shop — A Black & Gold Store | Hawk Talk Monthly — November | Hawk Talk Daily | 24 Hawkeyes to Watch 2018-19 | I-Club Events Page | Match Notes
EDITOR'S NOTE: The University of Iowa wrestling program recorded the 1,000th dual victory in school history in the 2018-19 season opener. The Hawkeyes are just one of four wrestling programs in the country to reach the 1K milestone, and to celebrate, hawkeyesports.com is taking a look back at a handful of duals in the 109-year history of Hawkeye wrestling. This is… 1 in 1,000.
By CHRIS BREWER
hawkeyesports.com
IOWA CITY, Iowa — By the time dual win No. 959 rolled around, the Iowa Hawkeyes had left their mark at every conceivable wrestling venue in the United States.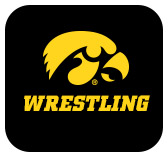 Whether home or away, when the Hawkeyes are on the ticket, attendance records get broken.
 
Sometimes they get shattered. Which is what happened Nov. 14, 2015. On a day painted by the generous hand of Mother Nature, third-ranked Iowa defeated top-ranked Oklahoma State, 18-16, at Kinnick Stadium in front of 42,287 people.
 
The "Grapple on the Gridiron" was unlike any collegiate event seen before. A wrestling dual outside? That had been done before. An Iowa wrestling dual at Kinnick Stadium? That is something entirely different.
 
"The event itself was the coolest, most ambitious event that I've ever been around or that the sport of wrestling has ever seen," said Sammy Brooks, then a junior 184-pounder for the Hawkeyes. "It worked out and the only place it could have worked is at Iowa."
 
It worked for a number of reasons. One of which was the uncontrolled variable: the weather. Mother Nature delivered big time. Underneath sunny November skies, temperatures were an unseasonable 50 degrees.
 
Other reasons included the Iowa administration, Iowa's nationally ranked football team hosting a night game, Oklahoma State head wrestling coach John Smith, Iowa head football coach Kirk Ferentz, and of course, the matchup.
 
It was the 2015-16 season opener. Iowa was ranked third. Oklahoma State was ranked first. The pageantry was great, but "Grapple on the Gridiron" wouldn't be the story it is today without executing the mission: win.
 
"That was something Coach (Tom) Brands talked to us about, there is going to be this and that going on, there are going to be flames coming out of the tunnel, but we want to win," Brooks said. "That's part of our philosophy here. It's ok to want to win. Just because you may want to go out and have a good time, that's great, but winning makes this event what it was."
 
It became a once-in-a-lifetime spectacle for the wrestlers. So often creatures of habit and routine, for one day they traded the familiarity of Carver-Hawkeye Arena for the imagination of Kinnick Stadium.
 
"We came [to Kinnick] and walked around [that morning]. It was empty, but the mat was down, and that was when I realized how great of an event it was going to be."
 
Seeing is believing, and there was no denying history when the gates of Kinnick opened for the wrestling crowd. 
 
"I could not have imagined it being the way it was. People started pouring in and you were waiting for it to stop, and waiting for it to stop, but they just kept coming, kept filling up those stands. It was shocking.
 
"I was lucky enough to be later in the dual, so I got to watch the earlier matches and soak in the crowd. Kind of be a spectator for the first half. It was incredible."