Hawkeye Fan Shop — A Black & Gold Store | Hawk Talk Monthly — November | 24 Hawkeyes to Watch 2019-20
IOWA CITY, Iowa — The University of Iowa softball team announced the addition of nine signees to its 2020-21 team, head coach Renee Gillispie announced Thursday.
The signees include two from Iowa, three from California, two from Kansas, and two from Missouri.
Amber DeSena 
Concord, California | Power Fastpitch 18 Gold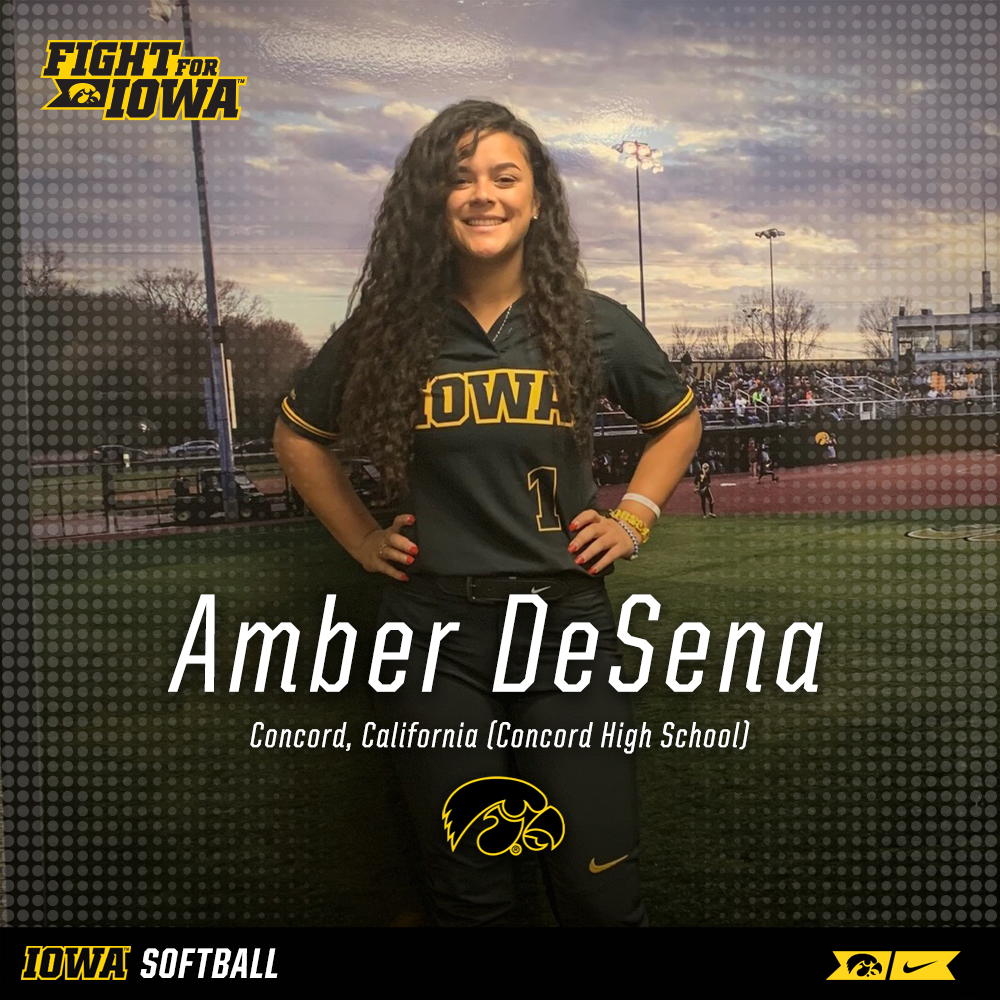 Amber DeSena comes to Iowa from California, where she is a multi-sport athlete in softball and volleyball at Concord High School. DeSena hit .398, notching 25 RBIs and 16 stolen bases as a junior.
Brylee Klosterman
North Liberty, Iowa | Eastern Iowa Barracudas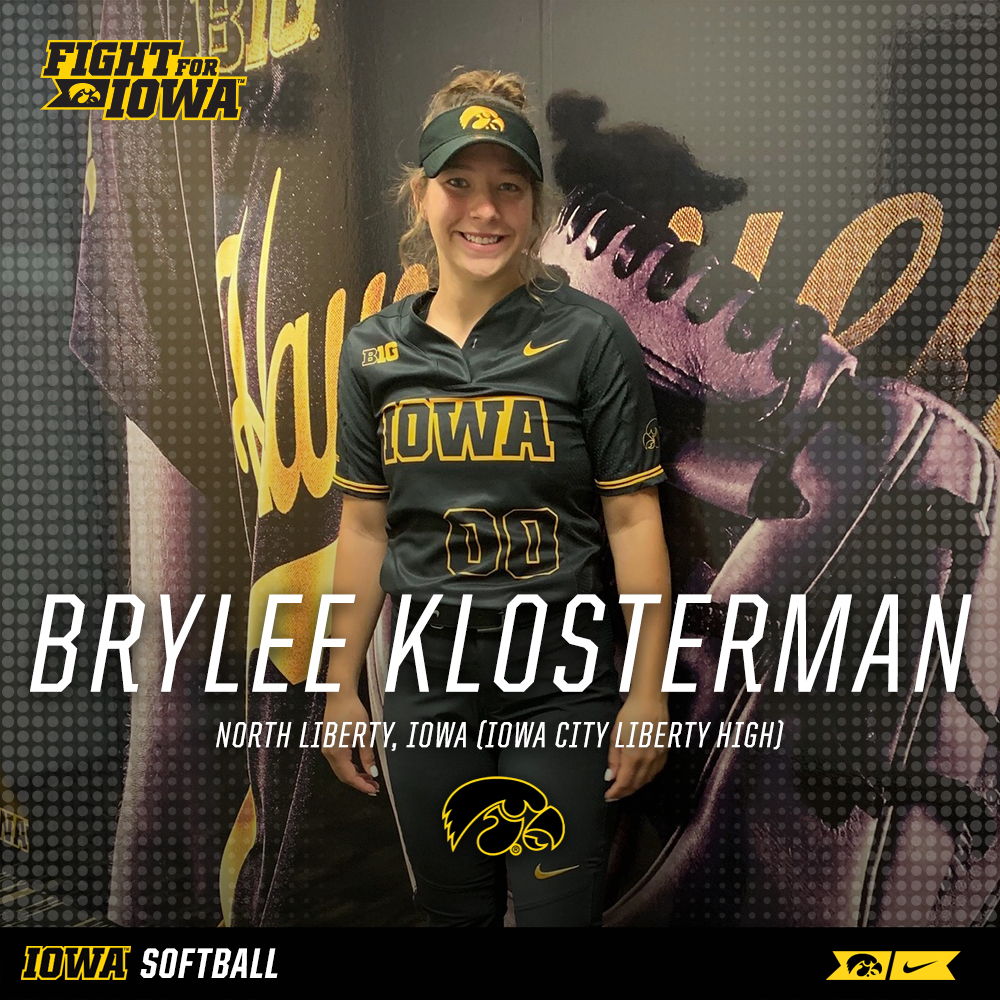 Brylee Klosterman is a homegrown Hawkeye from Iowa City Liberty High School. Klosterman is a three-time all-state honoree, including two first-team all-state honors in 2017 and 2019. Klosterman was also tabbed first-team all-conference in 2017, 2018, and 2019. As a junior, Klosterman hit .489 with 35 RBIs.
Denali Loecker
Ogden, Iowa | Iowa Premier Fastpitch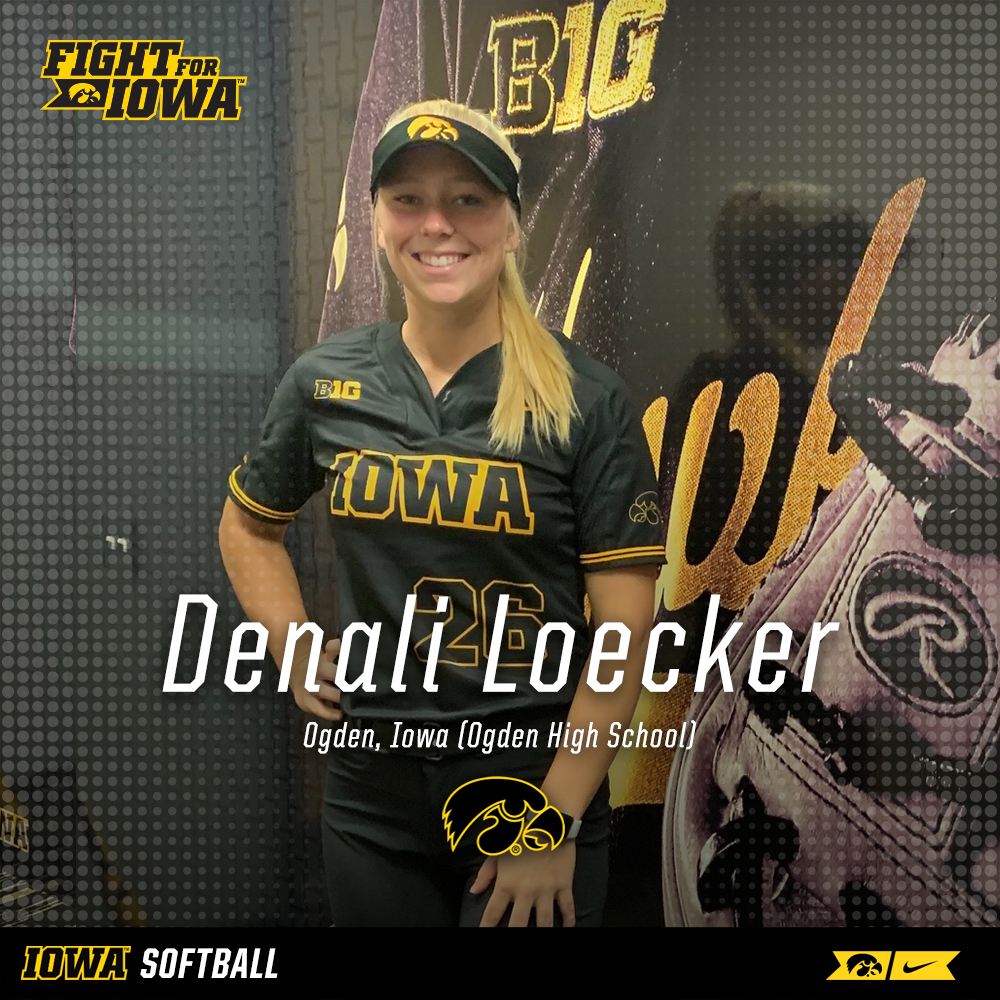 Denali Loecker comes to Iowa City from Ogden, where she is a four-sport athlete in softball, volleyball, basketball and track. Loecker is rated 75th in the nation according to Extra Innings Softball. Loecker is a two-time first-team all-state recipient. She recorded a .627 batting average as a junior with 22 home runs and 55 RBIs. Loecker went 22-6 on the mound, notching a 1.48 ERA and 204 strikeouts. Loecker also holds school records in home runs, doubles, and RBIs.
Grace Banes
Kansas City, Kansas | Select Fastpitch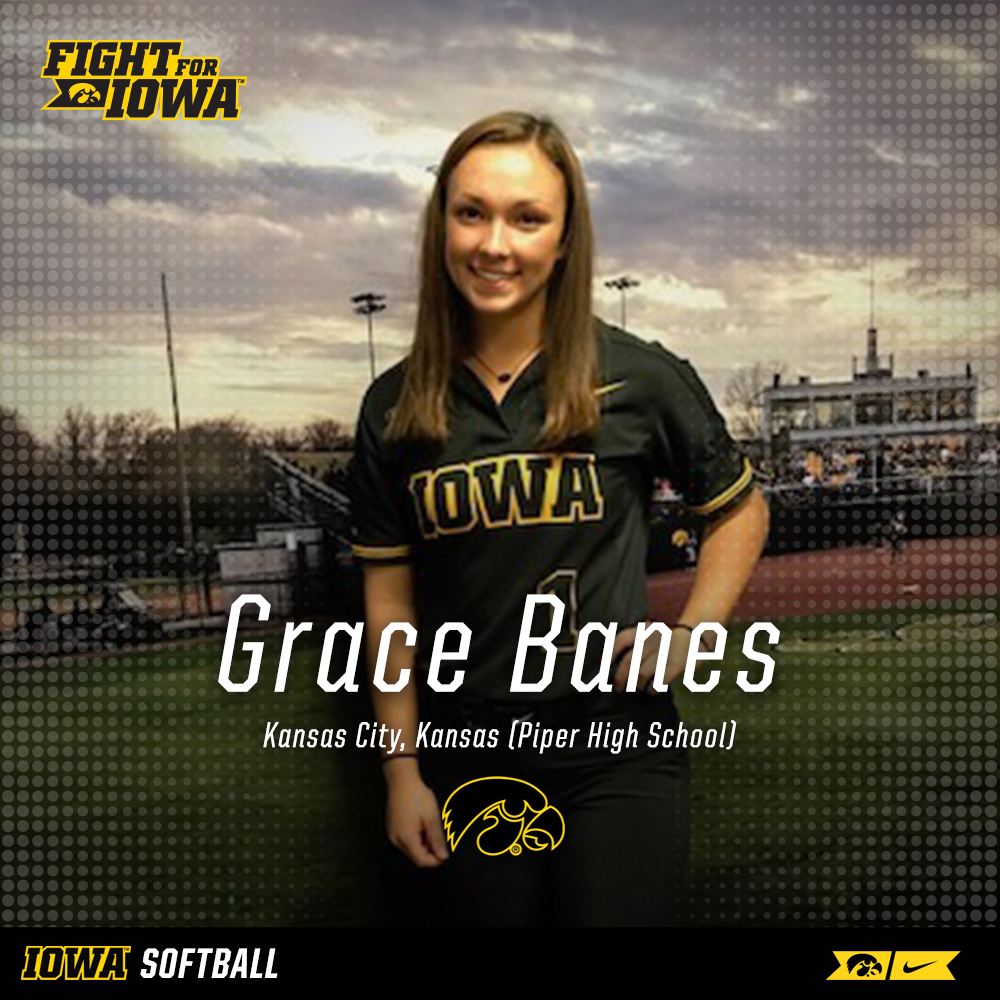 Grace Banes is a four-year letterwinner in softball and basketball at Piper High School. As a junior, Banes registered a .656 batting average with 40 RBIs. A two-time first-team all-state and all-league honoree, Banes holds her school record for most RBIs in a season with 41.
Lindy Milkowski
Olathe, Kansas | Iowa Premier Fastpitch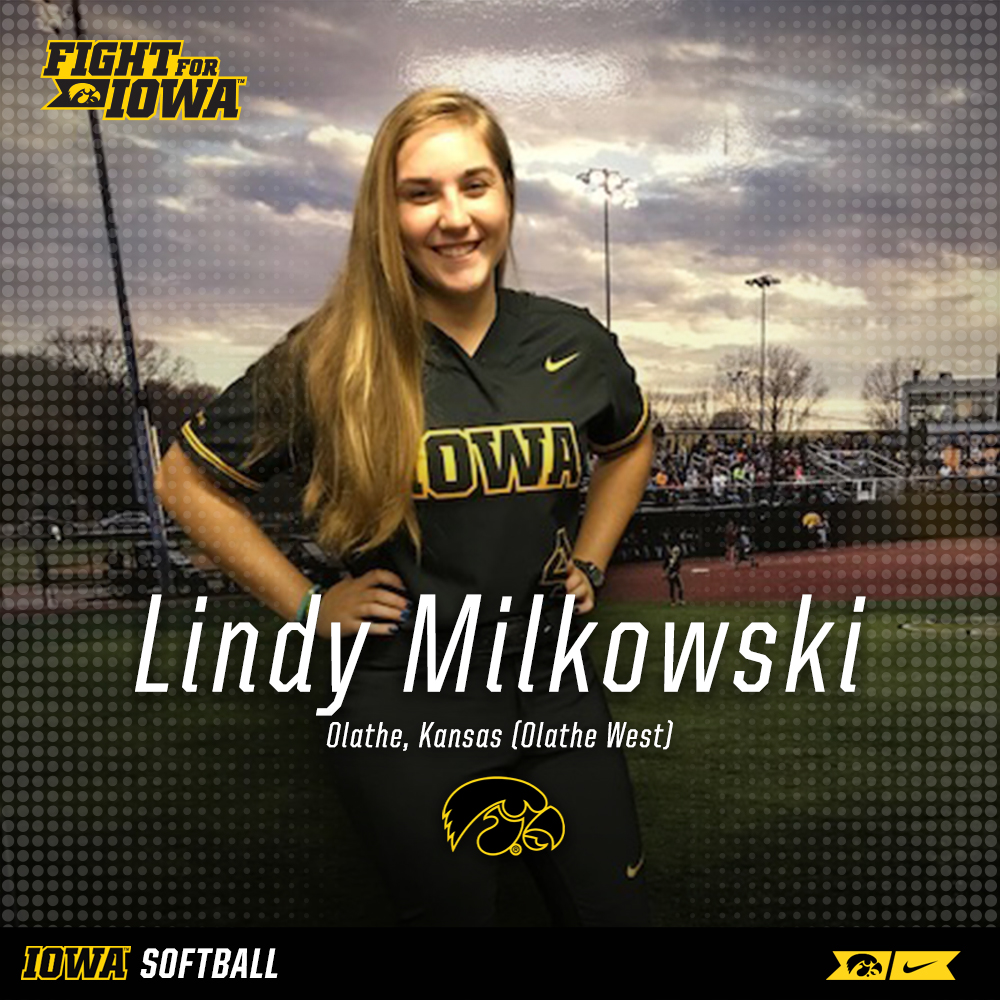 Lindy Milkowski joins the Hawkeye program after starring at Olathe West High School. Milkowski posted a .492 batting average with 9 home runs and 38 RBIs as a junior. She is a two-time all-state and three-time all-conference honoree. In 2018, her nine home runs set a single season record at Olathe West.
Marissa Peek
Wentzville, Missouri | St. Louis Chaos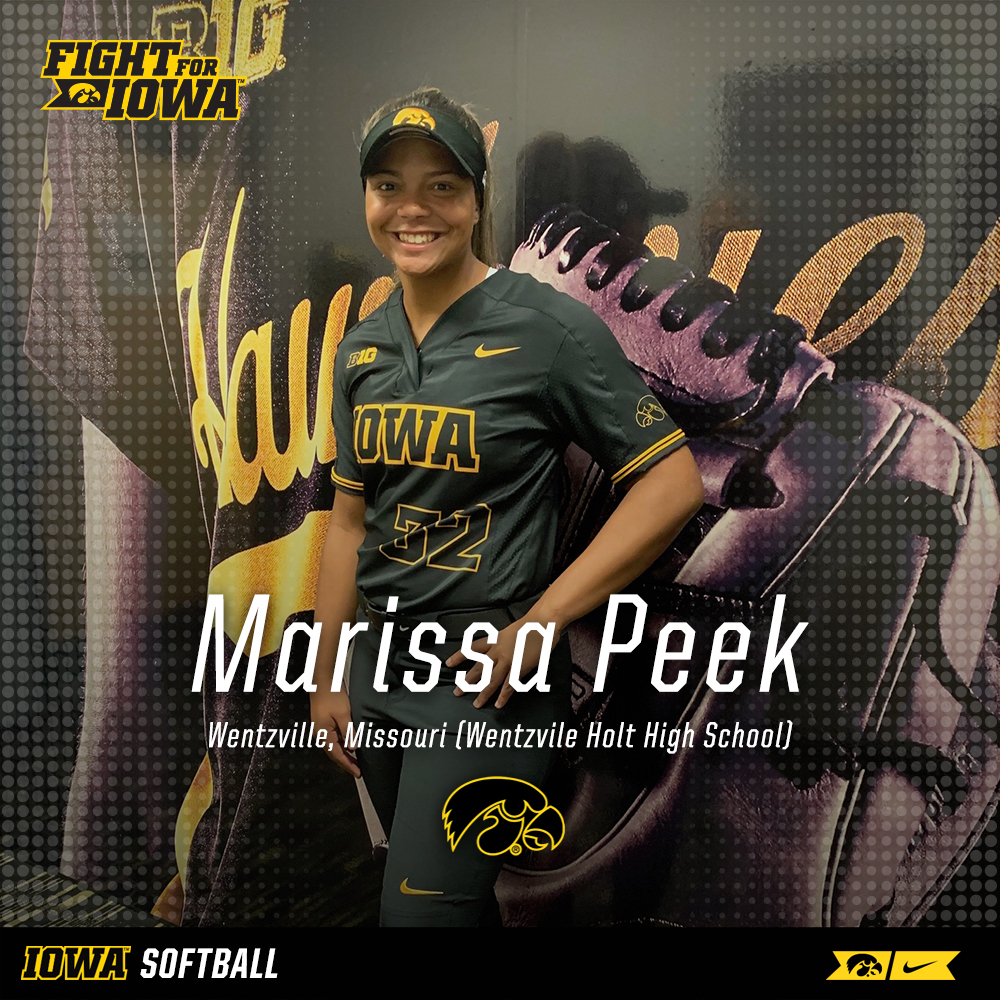 Marissa Peek comes to Iowa City from Wentzville Holt High School. As a senior captain, Peek recorded a .477 batting average, leading Wentzville Holt to its fourth-straight conference championship. Peek was also named the GAC South Player of the Year along with earning first-team all-conference, first-team all-district and first-team all-region accolades her senior year.
Sammy Diaz
Cypress, California | Firecrackers TJ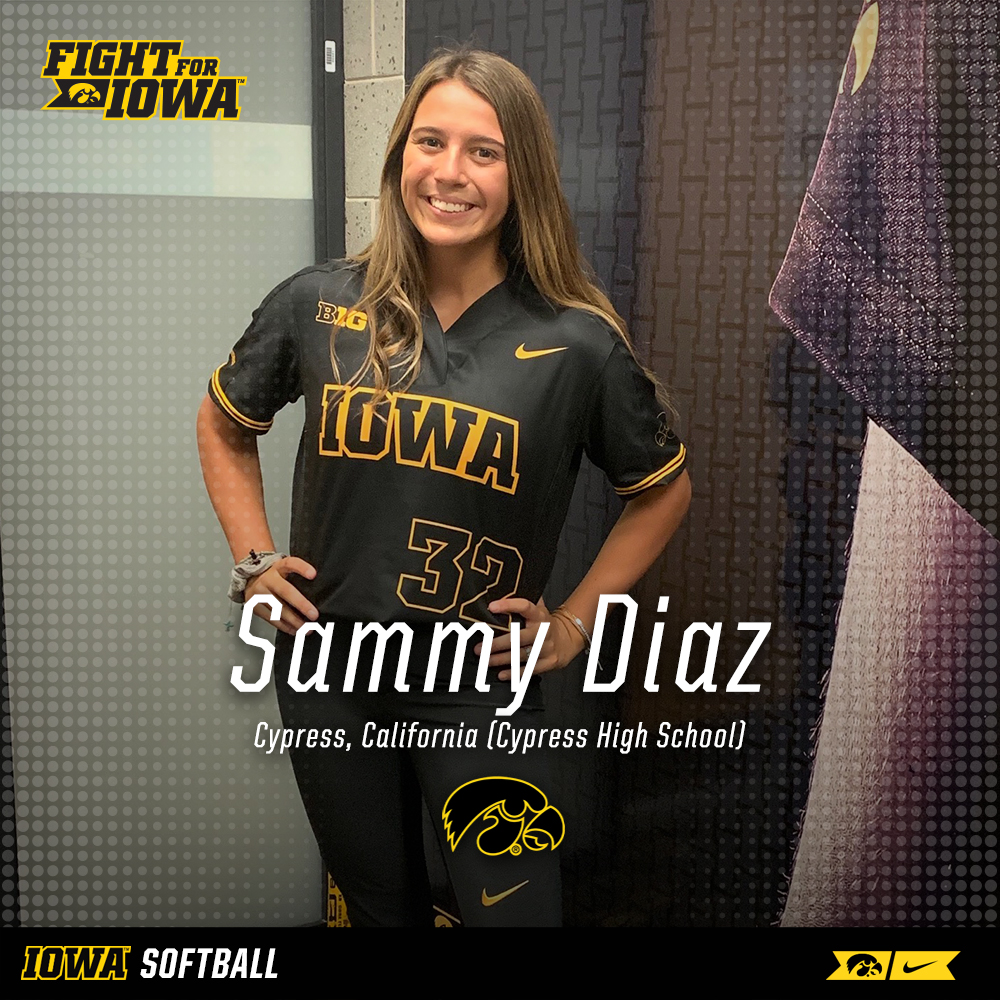 Sammy Diaz joins the Hawkeye program from Cypress High School. In her junior year campaign, Diaz hit .369, leading her team to a CIF Championship and earning her second-team all-league honors.
Xophia Venegas
Covina, California | Firecrackers Rico/Weil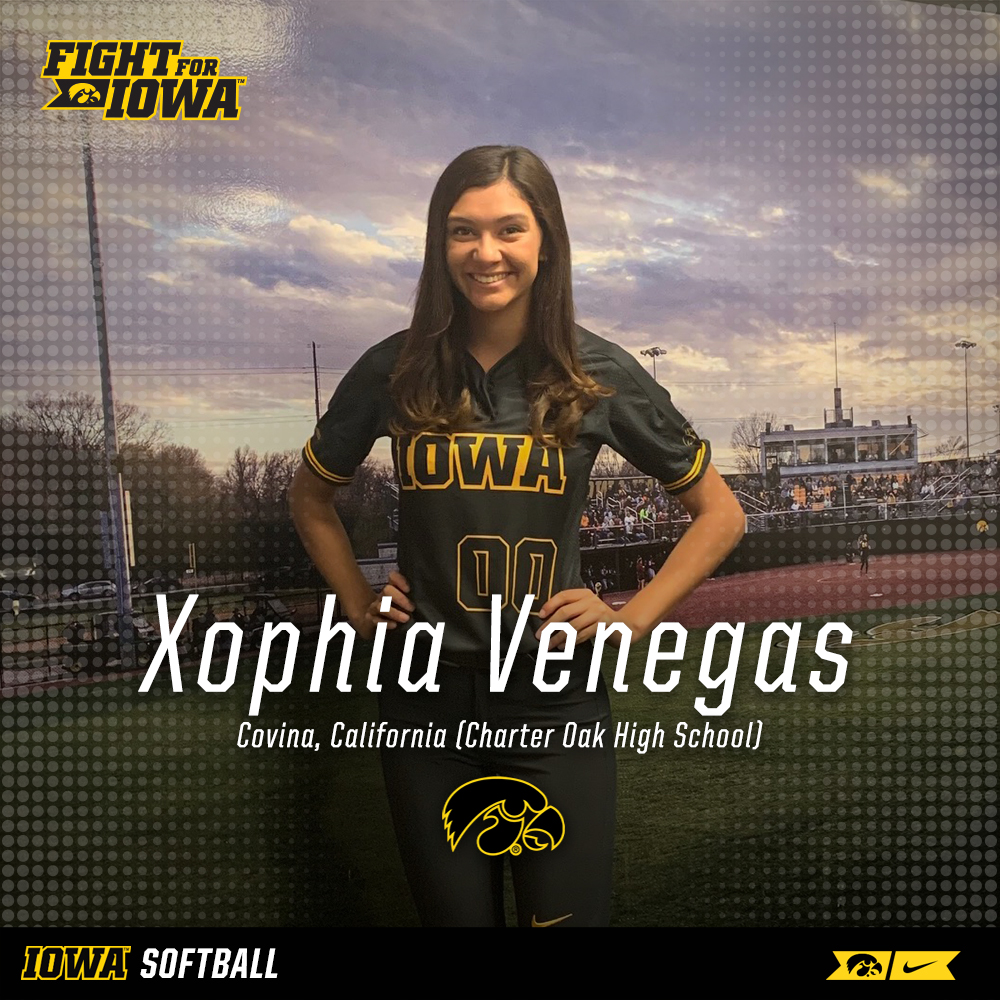 Xophia Venegas is a three-sport athlete from Charter Oak High School, lettering in softball, volleyball and water polo. Venegas registered a .384 batting average with two home runs and 21 RBIs as a junior. She also is a three-time all-league honorable mention recipient.
Zoe Schulte
Wentzville, Missouri | St. Louis Chaos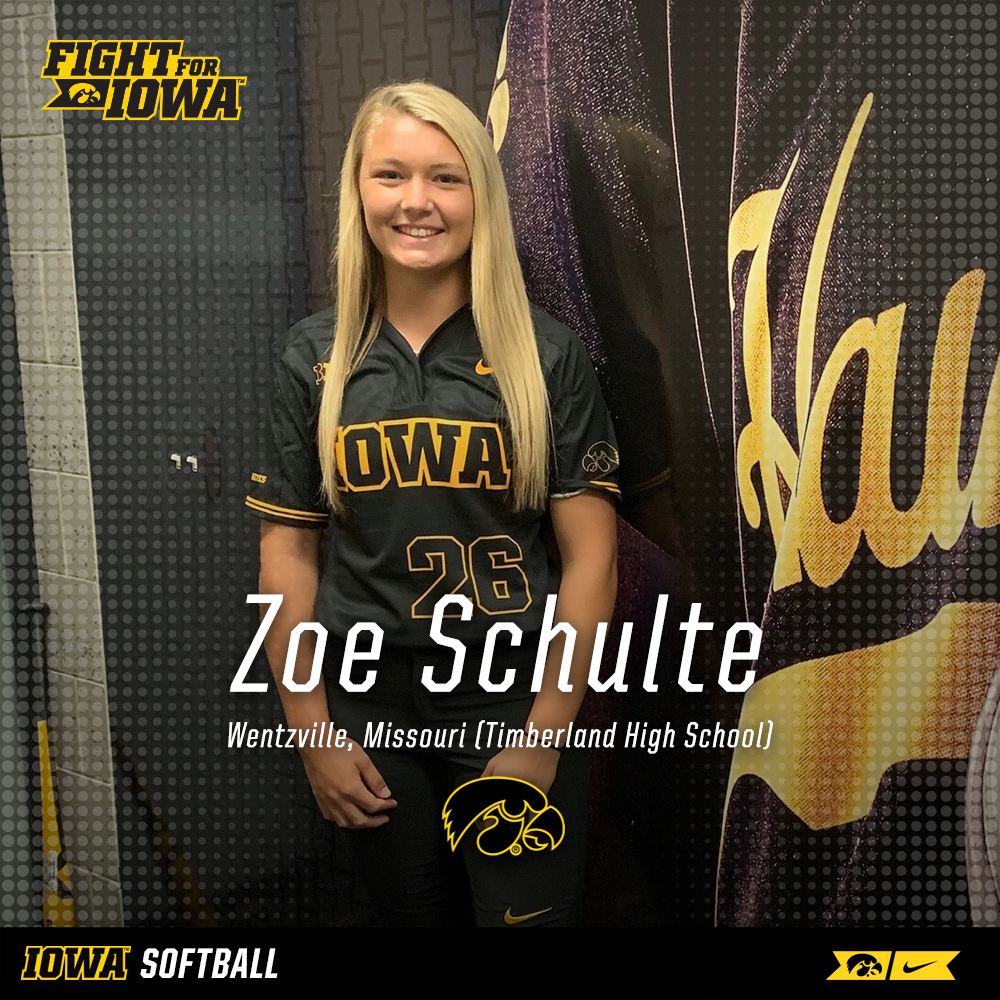 Zoe Schulte is the second signee to join the Hawkeyes from Wentzville. As a senior outfielder at Timberland High School, Schulte hit .494, earning her conference co-player of the year and first-team all-conference and first-team all-district honors. In 2019, Schulte also led her team to a conference championship.
The Hawkeyes open the 2020 season at the Kickin' Chicken Classic in Conway, South Carolina, on Feb. 7. Iowa makes its home debut against Maryland on March 20.