IOWA CITY, Iowa — University of Iowa senior Spencer Lee will be presented the AAU James E. Sullivan Award on Saturday prior the Iowa Football game at Kinnick Stadium. The presentation is streamed live on Game Day Live at hawkeyesports.com.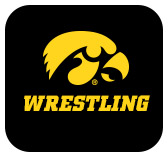 The AAU Sullivan Award has been presented annually since 1930 to the most outstanding amateur athlete in the United States. Lee was named co-winner of the award in April with Oregon women's basketball player Sabrina Ionescu. Wes Creason, National Chair for AAU Wrestling, will present Lee the award at approximately 1:30 p.m. (CT).
Lee is the fifth wrestler in the history of the award to be recognized. He joins Bruce Baumgartner, Rulon Gardner, John Smith and Kyle Snyder as past amateur wrestling award winners.
Lee is a two-time NCAA champion and winner of the 2020 Hodge Trophy. He claimed the 2019 U.S. Senior National Championship and was the No. 1 seed at the 2020 NCAA Championships after dominating the 125-pound weight class. He outscored his opponents, 234-18, recording bonus points in 17 of 18 wins, including four first-period falls and nine technical falls. He averaged 5.0 team points per match and was named NCAA Most Dominant Wrestler and Big Ten Wrestler of the Year.
Lee is a two-time Academic All-Big Ten honorees and a three-time member of the NWCA All-Academic team.