By JAMES ALLAN
hawkeyesports.com
ANN ARBOR, Mich. – A big second half propelled No. 3 Michigan to a 79-57 victory over the ninth-ranked University of Iowa men's basketball team Thursday night at the Crisler Center.
The Wolverines shot 54.3 percent from the field and 55.6 percent from 3-point range in a 47-point second half, turning a three-point halftime advantage into a 22-point victory.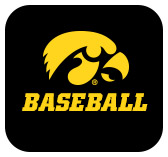 Senior Luka Garza scored a team-high 16 points, but he connected on just 6-of-19 field goals in the game. Senior Jordan Bohannon scored 13 points and junior Joe Wieskamp had 11 points.
After trailing 32-29 at the break, Iowa fought back to take 37-36 lead on a three-point play from Garza with 17:30 remaining. Michigan reeled off seven straight points, including a Franz Wagner 3-pointer, to make the score 43-37 with 16:08 left.
"Our defense was good in the first half and for the first four minutes of the second half, then we kind of fell apart," said Garza. "I was missing shots I normally make all the time, and some guys were missing shots they normally make and we let that affect our defense and we couldn't keep up with them."
The lead went from six to 11 over the next 2 ½ minutes before back-to-back field goals from Keegan Murray and Wieskamp got Iowa to within 53-46 with 11:59 to play.
Michigan called a 30-second timeout to halt the run, the Wolverines answered with back-to-back layups from Eli Brooks and Isaiah Livers to get the lead back to 11. Iowa never got within single digits again.
Michigan shot 47.1 percent from the field, while limiting the Hawkeyes to 35.6 shooting. The Wolverines also had eight 3s (to Iowa's 6) and Michigan held Iowa to 31.6 percent shooting from long range. Michigan also out-rebounded Iowa, 41-32, and Iowa had only four assists in the game.
Wagner paced the Wolverines with 21 points on 9-of-12 shooting.
QUOTING HEAD COACH FRAN MCCAFFERY
"We have to do a better job of locking in defensively when we have a few shots roll out on us. We had some good offensive possessions where the ball didn't go in. You're in transition in that situation, so that's not easy. Our defense has to be good, it has to be at its best when a couple of offensive possessions don't go our way."
OF NOTE
• Tonight was Iowa's first loss in five games.
• Luka Garza netted a team-high 16 points and was credited with a season-best three steals.
• Redshirt sophomore Jack Nunge suffered an injury to his right leg in the first half and did not return.
UP NEXT
Iowa will face No. 4 Ohio State on Sunday, its second straight top five opponent. Tipoff is slated for 3:05 p.m. (CT) at Value City Arena in Columbus, Ohio. The game will be televised nationally on CBS.