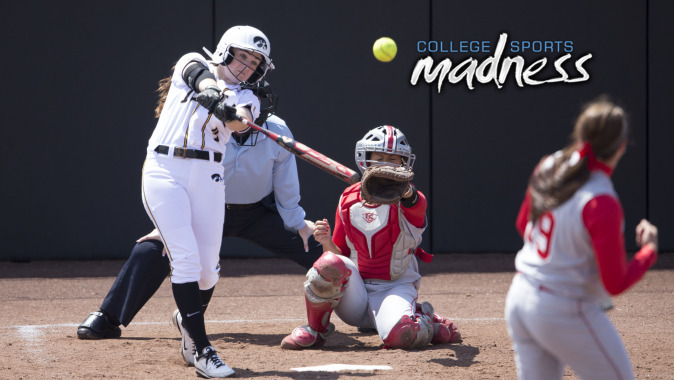 Feb. 4, 2015
IOWA CITY, Iowa — University of Iowa shortstop Megan Blank was named a Preseason First Team All-Big Ten infielder by College Sports Madness on Wednesday.
Blank, a three-time regular season First Team All-Big Ten honoree, led the Hawkeyes in batting average (.361), slugging percentage (.602), on-base percentage (.452), hits (48), doubles (11), triples (3) and RBIs (25) in 2014. Blank ranks in several career categories at Iowa, including: second in batting average (.398), sixth in doubles (43), eighth in home runs (18), ninth in RBIs (113) and 10th in triples (10).
The Hawkeyes open their 2015 season this weekend at the UNI Dome Tournament in Cedar Falls, Iowa. The tournament begins with a pair of games against Drake and tournament host Northern Iowa on Friday, continues with games against Southern Utah and North Dakota State on Saturday and concludes with a Sunday contest against Green Bay.
To view the full list of College Sports Madness' Preseason All-Big Ten honorees, visit collegesportsmadness.com.