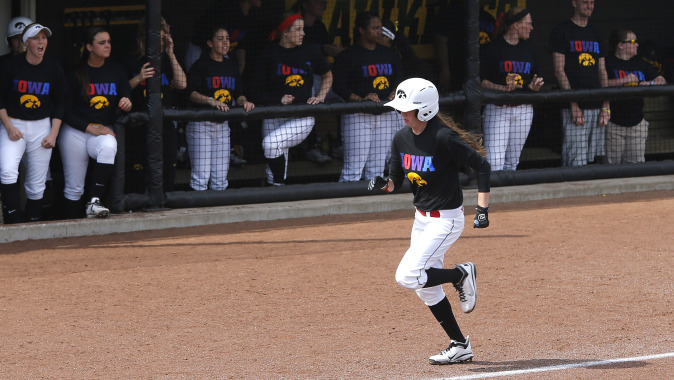 March 30, 2015
Awareness Game Details

IOWA CITY, Iowa — The University of Iowa softball program is having its Third Annual Awareness Game this Saturday, April 4, at Pearl Field. The contest against Illinois will begin at 2 p.m. (CT).
The Hawkeyes have volunteered with six local organizations — Hope Lodge, VA Hospital, Big Brothers Big Sisters, Grant Wood Area Education Agency, UI Reach, and Ronald McDonald House — throughout the year. The team's work culminates at the annual game, which is designed to bring awareness to the great things each organization does in the community. Informative videos will play during game breaks, and the Hawkeyes will sport colorful uniforms.
UI softball is collecting donations this year, and fans who donate will be granted free admission to the game. Desired donations are listed below. All items must be new, unopened, and in its original packaging with tags. Clothing may be any color unless otherwise specified with no writing or logos.
Hope Lodge: plastic silverware, napkins, Clorox wipes
VA Hospital: white socks, white underwear, white undershirts, sweatshirts (L-5XL), sweatpants (L-5XL)
Big Brothers Big Sisters: markers, crayons, pencils
Ronald McDonald House: Comet sink cleaner, multipurpose cleaner, dryer sheets, coffee creamer, dishwasher detergent tablets.