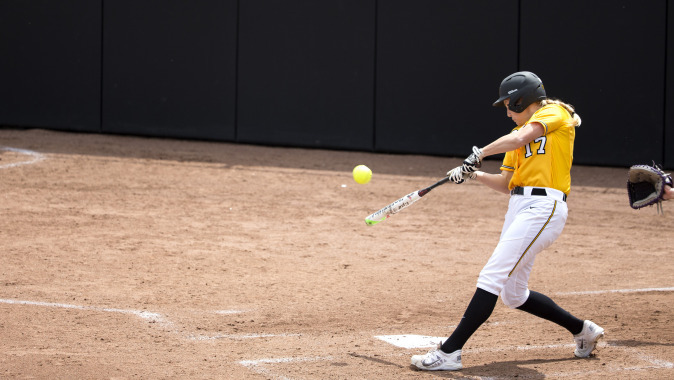 August 18, 2015
Q: Where are you spending your summer?
A: This summer I've been spending most of my time at the gym, on the field, and at the beach. I'm back home in California, so I want to take the opportunity to get out in the sun and catch some fly balls before I head back to the Midwest and start practice.
Q: What are you doing there?
A: I have been working out at the gym, doing our summer program, and practicing the field. I have been trying to master one of the drills that I have trouble with. I also like to spend time at the beach.
Q: Favorite summer activities?
A: Having bonfires, going to the beach, getting coffee with my friends, and spending days outside with my family.
Q: Favorite song to listen to in the summer? Why?
A: Wade in Your Water by Common Kings. It's my favorite song to listen to in the summer, because it's mellow and I love the genre of music. It puts me in a better mood to take on the day.
Q: Favorite place to go in your summer city? Why?
A: My favorite place to go is Main Street in Seal Beach. There is a little coffee shop called Javatinis that has the best iced espresso, and I can't get on with my day without my coffee.
Q: Best thing you've done so far this summer?
A: I went on my annual Catalina Island trip with around 20 of my friends. We set off on boats and end up on an island right off of the coast. We spent three days there where we went hiking, bike riding, snorkeling, and enjoying the island. It's always memorable, and I look forward to it every summer.
Q: What do you miss the most about living in Iowa City?
A: The thing I miss the most about being in Iowa City is living with my team. It is different living at home with mom and dad.
Q: How are you training for next season?
A: I have been working in the gym trying to get in shape. I want to stay in shape for the whole season. I've been really working on a couple drills that I have trouble with in practice in order to prepare myself for the season.
Q: What specific area of your game are you working on this summer?
A: I've been working on my angles in the outfield. I want to improve my range and the amount of ground I can cover.
Q: What are you most excited about for the upcoming year? Why?
A: Overall, I am excited to get back at things with my team. I am excited to put in some work and better myself and the team.
Q: Anything else you want to say about your summer?
A: It was amazing, but I can't wait to get back to Iowa City and start up with the team.