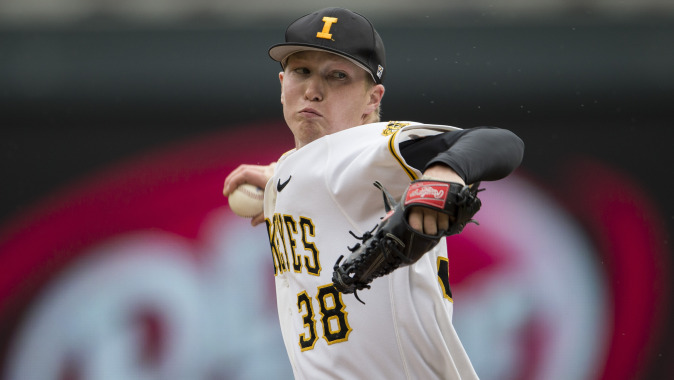 Jan. 28, 2016
IOWA CITY, Iowa — The University of Iowa baseball team has been picked to finish fourth in the Big Ten Conference by Perfect Game, it was released Thursday in PG's College Baseball Preview.
Michigan is tabbed as the preseason favorite, followed by Maryland and Indiana.
Senior Tyler Peyton and junior Mason McCoy were selected as preseason all-conference selections. Peyton, who went 7-4 with a 3.03 ERA in 95 innings, was an all-conference pitcher, while McCoy was selected all-conference at third base. The two-time junior college All-American will likely begin the season at second base.
Perfect Game also ranked the top 20 prospects in the 2016 class, and four Hawkeyes made the list. Peyton was tabbed as the seventh-best prospect in the Big Ten, McCoy was 15th, redshirt junior pitcher Ryan Erickson was 19th, and senior shortstop Nick Roscetti was 20th.
Click HERE for Perfect Game's Big Ten Conference preview, including a team-by-team rundown.
The Hawkeyes open the 2016 season at Dallas Baptist from Feb. 19-21.