24 Hawkeyes to Watch 2016-17 | Buy Tickets | Hall of Fame: Sean McCarty | Hall of Fame: T.J. Williams
Editor's Note: The following first appeared in the University of Iowa's Hawk Talk Daily, an e-newsletter that offers a daily look at the Iowa Hawkeyes, delivered free each morning to thousands of fans of the Hawkeyes worldwide. To receive daily news from the Iowa Hawkeyes, sign up HERE.
By DARREN MILLER
hawkeyesports.com
IOWA CITY, Iowa — To Gayle Blevins, winning softball games is like eating chocolate.
 
"After you have a taste of it, you want it again," she said.
 
With Blevins leading University of Iowa softball from 1988-2010, the program devoured 948 pieces of chocolate, made 16 NCAA appearances, won five Big Ten regular season championships, and reached the College World Series four times.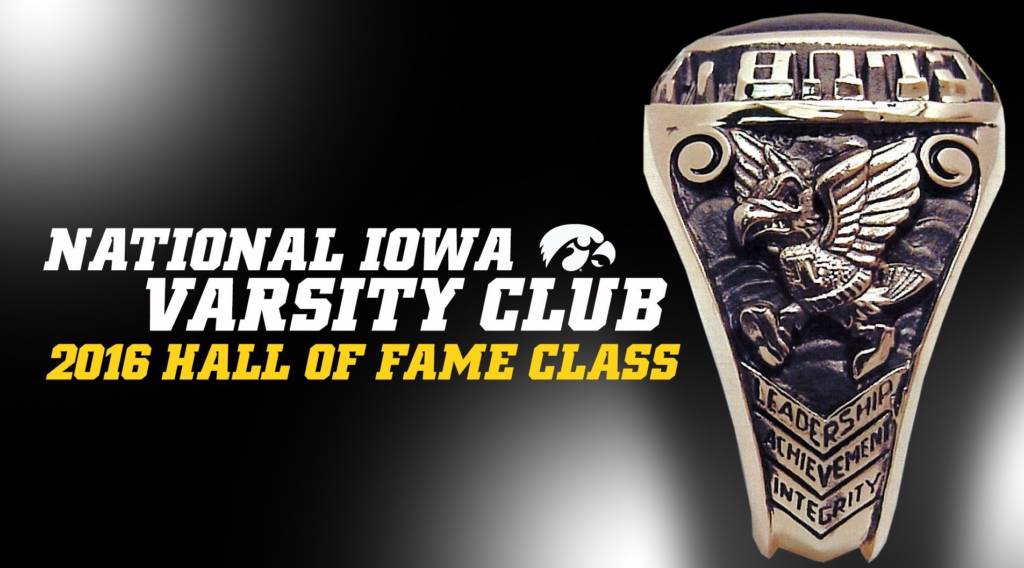 Blevins will be inducted into the National Iowa Varsity Club Athletics Hall of Fame on Sept. 2.
 
"What I appreciate about the Hall of Fame is that it validates all the women who played for me and their many accomplishments," Blevins said. "How nice it is to be valued. It is a way the university recognizes that it appreciates what you did during the time you were here. I view it as an award for all of us; for all the women that wore the black and gold. I'm honored to receive that on behalf of them."
 
The Hawkeyes never had a losing record in 23 seasons under Blevins. They won 40-or more games 13 times and 50-or more games three times. She was named Big Ten Conference Coach of the Year in 1989, 1997, and 2000 and National Coach of the Year in 1986 and 1991.
 
The sport of choice for Blevins in high school and at the University of Dayton was volleyball. In college she also participated in basketball, tennis, and softball. After graduation, she remained in the state of Ohio to teach and coach at Stebbins High School for five years before accepting a position as assistant softball coach at Indiana University. The Hoosiers played in the College World Series in 1979 and Blevins took over as head coach the following season. From 1980-87, Indiana went 301-146, winning three conference titles and advancing to the College World Series three times.
 
Iowa's head softball position opened in 1987 after the Hawkeyes went 30-26-1 overall, 12-12 in the Big Ten. Blevins queried the UI on behalf of an assistant coach, but Iowa was looking for someone with head coaching experience. And, out of curiosity, the Hawkeye administrator on the phone wondered if Blevins was interested in moving to a league rival.
 
"I said, 'I think I'm OK here,'" Blevins told Linda Hackett, an associate director of athletics for women's athletics. "Later, I called and asked if the position was still open. Two days later I interviewed."
 
Although Blevins was torn about moving further from family in Ohio, there were two intangibles pulling her to the University of Iowa: Dr. Christine Grant and fans.
 
"I wanted to know what it was like to serve under (Grant), who was so well thought of and was such a mover and shaker in women's athletics," Blevins said. "Having coached against Iowa, I saw the fan support. I thought how wonderful for women athletes to be just as valued as the men."
 "For lots of young women, what I would explain to them is 'I don't look at you and see you as you presently are, I look at you and see you as the great athlete you can yet become.'" — Gayle Blevins
Blevins observed evidence of support for Iowa women's athletics Feb. 3, 1985, when 22,157 people stuffed into Carver-Hawkeye Arena for a women's basketball game against Ohio State.
 
"That was big talk that day in the office at Indiana University," Blevins said.
 
Three years later, Blevins fielded advice from the UI women's basketball coach at the time, C. Vivian Stringer.  The Hawkeye softball team was in a 0-8-1 stretch when Stringer phoned Blevins.
 
"(Stringer) knew we were struggling and she asked if there were any women on the team that really believed," Blevins said before answering with one word: absolutely. "She said, 'Keep those people close.'"
 
Iowa rebounded to finish the season with 10 wins in its final 12 games. More importantly, the next season the Hawkeyes won 40 games and the school's first-ever Big Ten championship.
 
"I can go back to the first year and think about taking a group of women who had never had the expectation that we had for them and see their growth," Blevins said. "It set up the next year (1989). If you look at the women who returned, their approach, belief, and attitude changed. The biggest difference was expectation and what they expected for themselves. Suddenly I had 15 who bought in and knew what it looked like and what it took."
 
Mental training was something Blevins brought from Indiana and polished at Iowa.
 
"For lots of young women, what I would explain to them is 'I don't look at you and see you as you presently are, I look at you and see you as the great athlete you can yet become,'" Blevins said.
 
"We were a program that utilized that before others realized what a weapon it was. Why wouldn't you want to use your mind? I had athletes where you didn't want to watch their swing because it wasn't pretty. But she believed in herself and thought she could hit anybody she faced. That's someone you want at the plate, not the one with a perfect swing who has all these doubts going on."
 
Since retiring from the UI following the 2010 season, Blevins remains close to softball by conducting camps, small group lessons, and speaking engagements. And she continues to acquire knowledge.
 
"I don't care if you're in your first year or 35th year, there are things to learn," Blevins said. "That's what coaches do, you don't assume you have it all figured out. There may be a point where I can teach that better or reach that person a little differently."
 
Winning was a byproduct of Blevins' coaching style. But to her, the real reward of coaching was watching student-athletes grow, change, and gain confidence. After she had a taste of that, she experienced it over and over again.