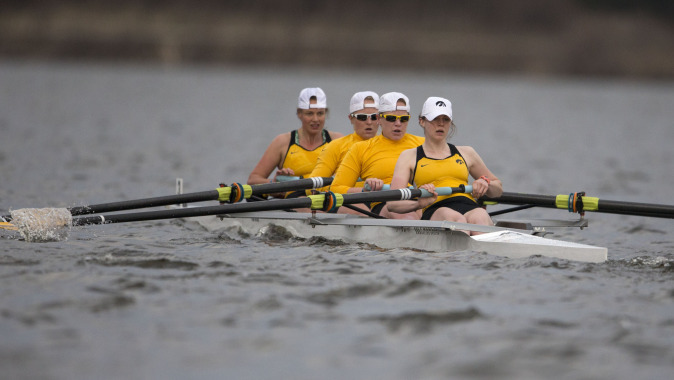 Nov. 11, 2014
IOWA CITY, Iowa — University of Iowa rowing is hosting "Learn to Row" Day at the P. Sue Beckwith Boathouse on the UI campus on Saturday, Dec. 6 from noon to 3 p.m.
The clinic is open to individuals in seventh and eighth grade. Participants will be introduced to the sport by the Hawkeye rowing coaching staff of head coach Andrew Carter and assistant coaches Jeff Garbutt and Julie Quoss. The staff will teach basic rowing techniques on ergometers in the indoor rowing tank.
The cost of attendance is $35. To register, visit rowing.iowasportscamps.com. Please contact Garbutt with questions via email at jeffrey-garbutt@uiowa.edu or by phone at 319-353-5532.