Rowing Regatta
Friday, April 29, 2022
Racing begins at 8:30am.
Course Location
GPS: Coralville Reservoir, Mehaffey Boat Ramp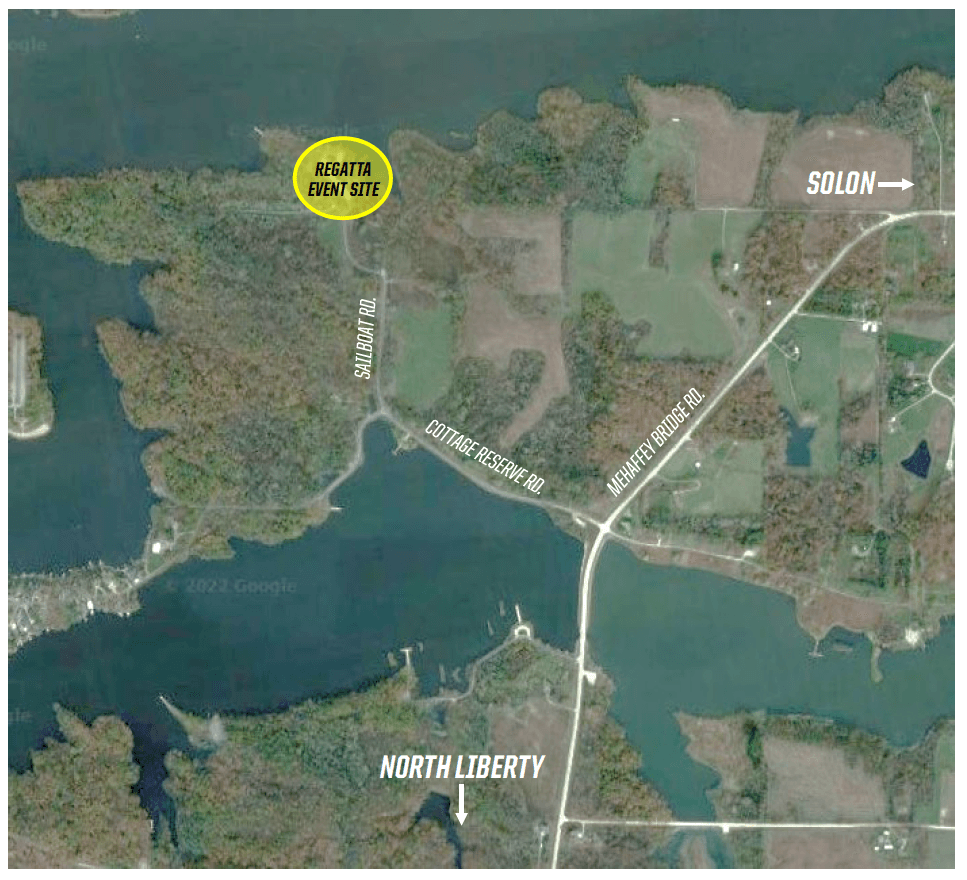 Team Parking/Site Set-Up
Each team will have a clearly marked outdoor area of ~60'x80′ in which only specific team members may enter. Each team will be assigned a 20'x40′ tent and port-a-johns that will be located inside their team area.
Parking: It is imperative that teams park exclusively in designated areas. Parking on roads and grass in the park will not be permitted. Team buses will be assigned a parking space just outside the west side of each team camp area.