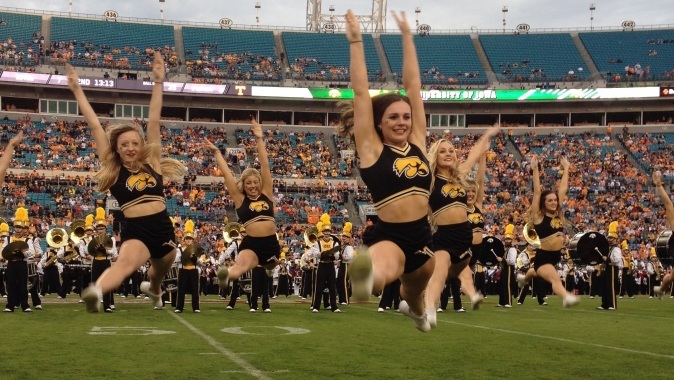 Jan. 7, 2015
IOWA CITY, Iowa — The University of Iowa dance team and Herky the Hawk will hold a special Nationals Send Off Show on Monday, Jan. 12 inside Carver-Hawkeye Arena beginning at 6 p.m. (CT). Admission is free.
The send off will include an exclusive look at the Iowa dance team's two new routines that they will perform at the Universal Dance Association's College Dance Nationals on Jan. 17-18 in Orlando.
Herky the Hawk will also perform his Nationals routine — an 80's themed routine with lots of fun and entertainment.
The Iowa dance team has been preparing a jazz and pom routine for several months for its national competition. The Hawkeyes will travel to Orlando to compete in the largest college dance nationals in the country. The event will be broadcast on the ESPN family of networks.
Last season, Iowa placed seventh in the pom and 13th in jazz competitions.
Following the show, fans will have the opportunity to get autographs and photographs with the team members.