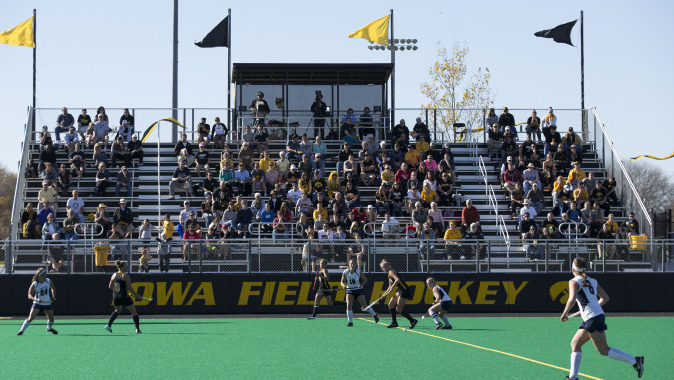 April 22, 2015
IOWA CITY, Iowa — The University of Iowa field hockey team returns to Grant Field Saturday at 10:20 a.m. (CT), wrapping up the spring schedule with competition against Saint Louis and Northwestern. All three teams will play each other twice in a round robin format.
The Hawkeyes will square off with Saint Louis at 10:20 a.m., Northwestern at 11:40 a.m., Saint Louis again at 12:40 p.m., and close out with Northwestern at 2 p.m.
Games will feature both 11-on-11 and 8-on-8 competition with full penalty corners. Each contest will run 30 minutes long with 10 minutes of downtime between each match.
Throughout the day, each team will be awarded two points for a win and one point for a tie. In the event of a tie following completion of Saturday's competition, the winner will be decided by head-to-head results, goal differential, goals for, goals against, and lastly a coin toss.
Admission to Saturday's competition is free of charge.