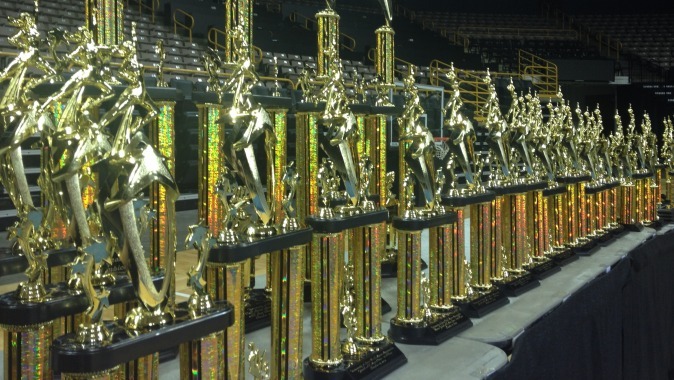 Aug. 25, 2015
IOWA CITY, Iowa — Registration is open for the University of Iowa Spirit Spectacular, which will take place on Oct. 18 inside Carver-Hawkeye Arena. The cheerleading/dance team competition is open ot all ages, levels, and abilities.
The cheerleading competition will take place Sunday morning, while the dance team competition will take place late morning to afternoon. The complete schedule will be released once registration is complete.
"We are excited to have teams from around Iowa and the Midwest come to compete at Carver-Hawkeye Arena," said spirit coordinator Gregg Niemiec. "It is a great venue with lots of space for teams and spectators. We urge everyone to come experience our Fall Spirit Spectacular."
Teams must register by October 1, 2015. Click HERE to register online.
Teams that sign up for the Spirit Spectacular will have large practice areas, sufficient parking and team seating in Carver-Hawkeye Arena.
Spectators will have free parking and the competition venue will have a large amount of seating. Concessions will be available; spectator tickets are sold at the door.
Click HERE

for the Spirit Spectacular event flier.