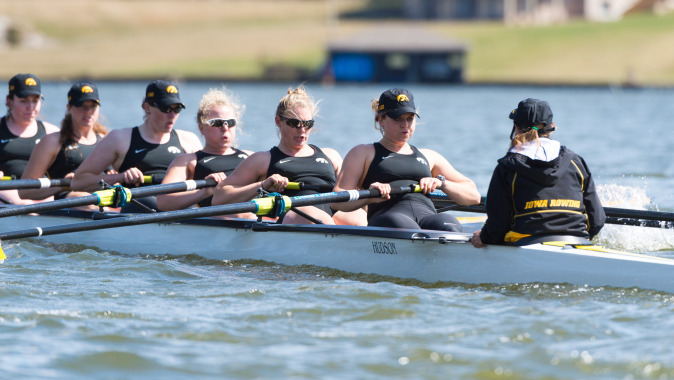 Sept. 9, 2015
IOWA CITY, Iowa — The University of Iowa rowing coaching staff will hold a Learn to Row Clinic inside the P. Sue Beckwith Boathouse on Oct. 4 from 12-3 p.m. (CT). The clinic is available to any and all high school students for a fee of $50.
Those interested must register at rowing.iowasportscamps.com by Sept. 30. All in attendance will receive instruction on rowing technique, experience team building and leadership activities, take part in land-based strength and conditioning, and learn about athletic nutrition.
With questions, please contact assistant coach Jeff Garbutt at jeffrey-garbutt@iowarowing.com.