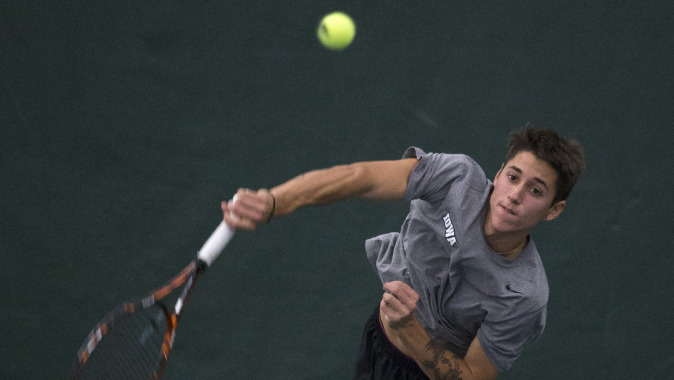 Jan. 7, 2016
IOWA CITY, Iowa — The University of Iowa men's tennis team has garnered a preseason ranking of No. 71 by the Intercollegiate Tennis Association (ITA). The Hawkeyes are one of seven Big Ten teams ranked in the first poll of the season.
The Hawkeyes return four starters from last year's squad that recorded 14 overall wins and collected the program's most conference victories (4) since 2010. Returning starters include senior Dominic Patrick, and sophomores Lefteris Theodorou, Jake Jacoby, and Josh Silverstein. Iowa's spring roster also includes juniors Robin Haden and Nils Hallestrand, and freshmen Tony Leto, Jonas Larsen, and Kareem Allaf.
Iowa begins spring competition Monday, Jan. 18, against No. 70 Utah State at 11 a.m. (CT). Admission is free to the public.