By DARREN MILLER
hawkeyesports.com
IOWA CITY, Iowa —Last September, University of Iowa head football coach Kirk Ferentz was recruiting the central part of the Hawkeye state. Specifically, he was in Ankeny to watch West Des Moines Dowling running back Gavin Williams.
Ferentz arrived as the second half began.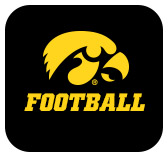 "I got there at the right time," Ferentz said. "You could see him getting stronger with the game and that is a good sign of a back."
Not only did Williams finish strong in that game, he finished his senior season with a Class 4A state championship, 1,263 rushing yards and 18 touchdowns. One of the most sought-after recruits in the state, Williams chose the Hawkeyes because of his relationship with running backs coach Derrick Foster and the program's family-oriented atmosphere that emphasizes tradition.
"The coaching staff and all the administrative guys are amazing," Williams said. "I love it."
"As a whole, we're probably one of the best group of backs in the country. The competition level every day in practice is like we're in a game. We like to see other people succeed."

Gavin Williams, Iowa Running Back
It didn't take Williams long to jump on recruiting radars. As a high school freshman, he ran for 805 yards, caught 22 passes and scored eight touchdowns. As a sophomore, those numbers were 732 yards on the ground, 20 catches and 14 touchdowns. His final two seasons produced 2,572 rushing yards and 31 touchdowns.
"My sophomore year I started getting a lot of attention," Williams said. "At first it was just playing a game I liked. Then it moved on to, 'I can use (football) to push myself forward in life.'"
What better place to push forward than the University of Iowa?
The 6-foot, 213-pound Williams is a part of a running back room that averages 177.3 yards per game. Sophomore Tyler Goodson leads the way with 656 yards and six touchdowns, senior Mekhi Sargent has 381 yards and seven touchdowns.
"As a whole, we're probably one of the best group of backs in the country," Williams said. "The competition level every day in practice is like we're in a game. We like to see other people succeed. If T Good breaks a long one, everybody is happy. Everybody is happy and supportive of each other. It pushes us all to do well."
Williams saw action in a 49-7 win over Michigan State on Nov. 7. He carried the ball eight times for 28 yards — and the experience kindled memories of his freshman season in high school.
"I was super nervous, that was an unfamiliar feeling," Williams said. "Toward the last couple carries things started slowing down. I was getting used to the game tempo which is faster than live practice. It was a great experience to get my feet wet into college football and into how things work; how fast everything is, how fast I have to make reads."
Williams joined the program in January and has impressed Ferentz with his demeanor and approach to football and academics.
"He is a first-class young man," Ferentz said. "As a player, he has good vision, a good ability to see things and get there with the ball. He is a strong runner, physical guy and when his time comes, it will be fun to watch him play."
Williams is one of 11 in-state members of Iowa's Swarm20 recruiting class.
"It is important for any school to recruit as well as it can in their state," Ferentz said. "We owe it to our prospects to have a program and university that is worthy of their consideration. That has been one of our goals: to have a program that meets every prospects' needs."
The Heartland Trophy is at stake Saturday when No. 16 Iowa hosts Wisconsin in Kinnick Stadium. Kickoff is 2:30 p.m. (CT) and the game will be televised on FS1.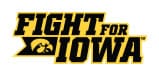 First-Year Player Profile Archive