Hawkeye Fan Shop — A Black & Gold Store | Hawk Talk Monthly — October | 24 Hawkeyes to Watch 2019-20
By DARREN MILLER
hawkeyesports.com
IOWA CITY, Iowa — Cash Wilcke is living his own version of a half-full/half-empty scenario before his fifth and final wrestling season at the University of Iowa.
 
Wilcke, a senior 184-pounder from Battle Creek, Iowa, isn't anxious or nervous about the 2019-20 season. For him, it's not a last-chance situation.
 
"I get another opportunity," Wilcke said.
 
During his career, Wilcke has been close to capitalizing on opportunities and earning All-America status. But, entering the 2019-20 season, he is one of 16 three-time NCAA qualifiers (and one of two at 184 pounds) who have yet to finish in the top eight at the NCAA Championships. He made the round of 12 as a freshman and sophomore at 197 pounds, and finished in the round of 16 last season at 184.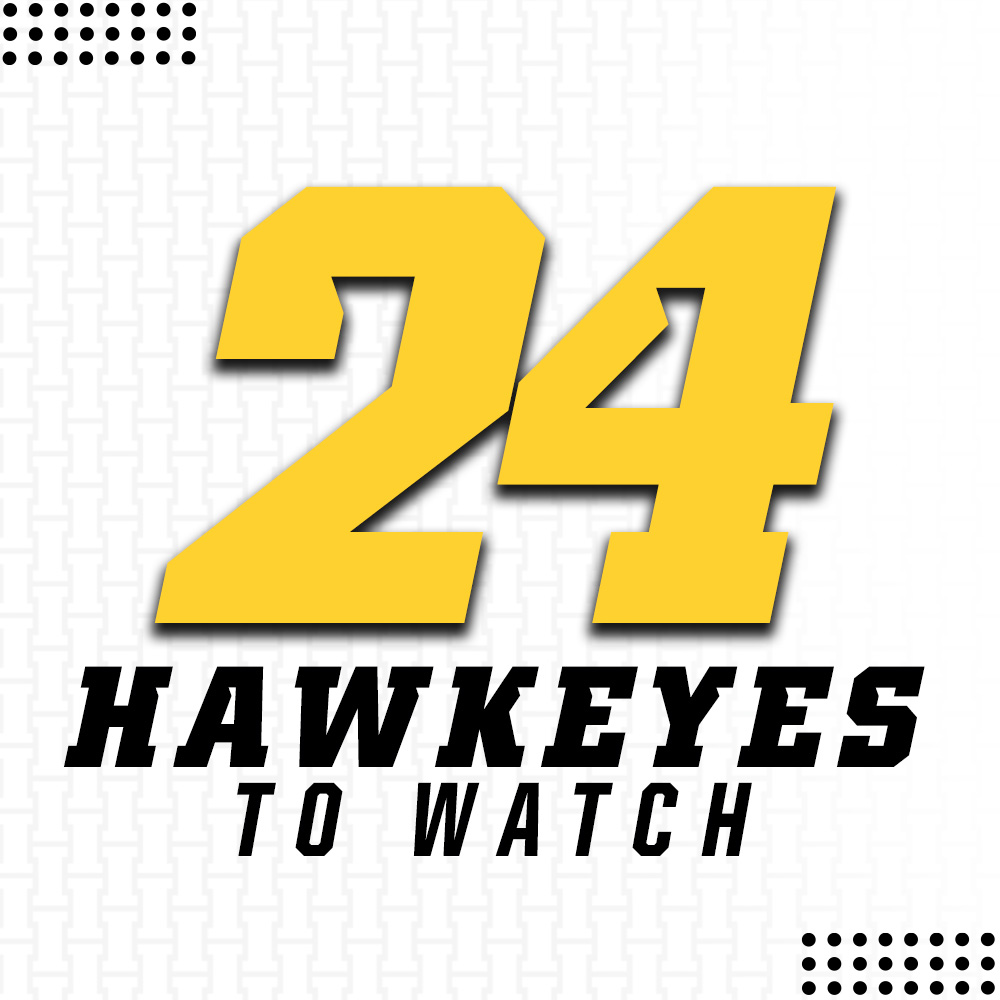 After a recent practice at the Dan Gable Wrestling Complex, Wilcke received sage advice from none other than hall of fame coach himself. Gable told Wilcke it was going to be a good year for him personally. Wilcke replied that it was going to be a good year for the entire team.
 
"Gable said, 'No, it's going to be a good year for you. You worry about yourself,'" Wilcke recalled. "It's a realization for me to take care of the individual stuff and the team stuff takes care of itself."
 
A four-sport athlete at Odebolt Arthur Battle Creek Ida Grove, Wilcke placed fourth at the Iowa High School State Wrestling Tournament as a freshman and sophomore, then won state championships as a junior at 182 pounds and as a senior in 2015 at 195 pounds.
 
"When I won it my junior year, I started to get looks from colleges," Wilcke said. "It was then I realized college was a good chance for me to get a degree and win a national title."
 
As soon as NCAA recruiting regulations allowed, Wilcke received a face-to-face visit from Iowa assistant coach Ryan Morningstar. It was midnight on July 1, 2014.
 
"I committed two or three days later," Wilcke said. "I'm glad I did."
 
Projected as a 184-pounder in college, Wilcke competed unattached and went 13-3 as a true freshman at that weight, winning his final eight matches and avenging one of his losses to Hunter Ritter of Wisconsin.
 
The next season, the Hawkeyes had defending Big Ten champion Sammy Brooks in the lineup at 184, so Wilcke added 13 pounds and bumped up a weight class. He won his first seven matches, added two more wins at the Big Ten Championships, and entered the NCAA Championships as a wild card.
 
His first NCAA Championships match was against 15th-ranked Tom Sleigh of Bucknell. Tied 2-2 after regulation, Wilcke drove through Sleigh in overtime for a re-attack takedown and 4-2 victory.
 
"It bothered me that I wasn't ranked my freshman year," Wilcke said. "At nationals, I got to wrestle a couple of those ranked guys and I beat them."
 
He also added a 4-3 overtime victory against No. 14 Frank Mattiace of Penn. Wilcke finished 3-2 at nationals and missed being an All-America after a 7-6 loss to No. 11 Kevin Beazley of Old Dominion.
 
Wilcke returned to 197 as a sophomore, going 15-4 in the regular season, 3-2 at the Big Ten Championships, and 3-2 at the NCAA Championships. His losses at nationals were to No. 1 Jared Haught of Virginia Tech and No. 2 Kollin Moore of Ohio State.
 
It was time for a weight class change of scenery. At 184, Wilcke always felt as physically strong or stronger than his opponents. At 197, guys were cutting down from 210 pounds, forcing Wilcke to switch his style.
 
"I went to more low-level attacks and more slick stuff to get into athletic scrambles and score," Wilcke said. "It was good for me because it helped me see how I could use that athleticism. Now I'm just as strong as the guys I wrestle (at 184), instead of feeling outmatched in the strength category at 197."
 
During his first season as a varsity 184-pounder, Wilcke suffered a one-point loss to Sam Colbray of Iowa State in December, then fell by a point to Northern Iowa's Drew Foster in the finals of the Midlands Championships. Those matches provided another lesson for Wilcke, who saw his seeding at nationals affected by early nonconference setbacks.
 
"Those matches mean something for NCAA seeds," Wilcke said. "If a guy is not in the Big Ten and I lose to him, then I don't get to wrestle him again until the postseason. I have to put emphasis on not only winning close matches, but knowing every match is a big match — every match matters."
 
Last season, after compiling a regular-season record of 17-4, Wilcke placed fifth at Big Tens with two losses to top 7 opponents by a combined three points. He was 2-2 at nationals, but losses to the No. 6 and No. 4-ranked wrestlers in the nation again kept Wilcke from being All-American.
 
Another opportunity begins Nov. 17 when Iowa opens the season at home against Tennessee-Chattanooga; a week later the Hawkeyes travel to Iowa State.
 
"Wilcke's senior year is upon us and we want no stones unturned," Iowa head coach Tom Brands said. "He has fallen short, and it's time to perform.
 
"We need to see a healthy, strong Wilcke. A Wilcke that puts distractions and insignificant road blocks on the wayside so he can plow through the competition."
 
A sport and recreation major, Wilcke intends to coach wrestling someday.
 
"I have to do something with wrestling, because it is such a passion for me," he said. "Wrestling here has made me a better person. On the mat I have gotten better, but off the mat, I hold myself more accountable for things. My work ethic is better, so is my diet and lifestyle."