By DARREN MILLER
hawkeyesports.com
IOWA CITY, Iowa —A ferocious defensive lineman, the aggressive Mason Richman used his quickness off the ball to terrorize opponents as a student-athlete at Blue Valley (Kansas) High School.
Iowa head coach Kirk Ferentz watched highlights and recognized Richman's qualities. He also saw a skillset that translated into the type of offensive lineman the Hawkeyes have had success with.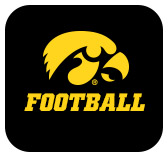 "He has the right attributes and frame," Ferentz said of the 6-foot-6, 289-pound Richman. "He is going to be a big guy. That athleticism, quickness and aggressiveness translates well into an offensive lineman."
Richman enrolled during the 2020 spring semester after earning first-team all-state honors as a senior defensive end. He was a finalist for the Class 6A Defensive Player of the Year and entered his first camp with the Hawkeyes as a defensive lineman.
"Getting introduced to the offensive line was scary at first," Richman said. "As I continued to get more involved with coach (Tim) Polasek and the players around me, it became more fun. Asserting your dominance on someone is one of the biggest things I like about playing offensive line."
"Iowa can take you from anywhere, do what it wants with you and do it well. It was an advantage Iowa had over other schools."

Mason Richman, Iowa Offensive Lineman
Richman's path is not unlike that of current center Tyler Linderbaum, who began his career on the defensive line. On Dec. 15, Linderbaum was named first-team All-Big Ten on offense. Richman embraced the move after hearing about the progress of players like Robert Gallery and Brandon Scherff, Iowa's most recent Outland Trophy winners. Scherff was a high school quarterback and now plays offensive guard for Washington in the NFL.
"Iowa can take you from anywhere, do what it wants with you and do it well," Richman said. "It was an advantage Iowa had over other schools."
Richman knew he wouldn't see much playing time as a true freshman because of the experienced student-athletes ahead of him on the depth chart. Instead, he is using his first season as an opportunity to observe and develop.
"The goals are to learn from a distance, but not too far, and learn from the older guys, what they could teach me on the field, off the field, classroom stuff and how to study tape," Richman said. "I have learned a lot from the older guys through the meetings; it has been beneficial."
Ferentz describes Richman as a "young 280-plus pounds," noting that he will continue to grow physically. Richman is already performing well on the practice field, occasionally working with the second unit.
"He is extremely intelligent and extremely conscientious," Ferentz said.
Richman is part of an offensive line unit that on Dec. 14 was named a semifinalist for the Joe Moore Award, given to the top offensive line in college football. During the eight-game regular season — in which Iowa won six straight games — the Hawkeyes averaged 368.6 total yards, 171 rushing yards and 31.8 points per game. Richman made the travel roster to Purdue, Minnesota, Penn State and Illinois. He saw action during a 49-7 win over Michigan State on Nov. 7.
"As soon as I broke the huddle I sank into my boots and got a little nervous because these guys were a lot bigger," Richman said. "After that first snap, I knew they were a lot faster and stronger, too. It introduced me to the next level, and this is what I'm going to see in my next how many years I am here. It helped as a transition into playing a little bit and developing myself in the offseason."
His reps with the second unit have given Richman an "opportunity" to tangle with Iowa's elite defensive front in practice. That, too, has been an experience.
"Those guys are different animals and it shows me how far I have to go and what hard work looks like," Richman said.
Iowa's game against Michigan in the Big Ten Champions Week has been canceled because of several coronavirus cases within Michigan's program. The Hawkeyes will receive their bowl invitation Dec. 20.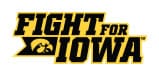 First-Year Player Profile Archive