24 Hawkeyes to Watch 2016-17 | Hawk Talk Monthly
Editor's Note: The following first appeared in the University of Iowa's Hawk Talk Daily, an e-newsletter that offers a daily look at the Iowa Hawkeyes, delivered free each morning to thousands of fans of the Hawkeyes worldwide. To receive daily news from the Iowa Hawkeyes, sign up HERE.
IOWA CITY, Iowa — Under new leadership the University of Iowa cross country teams' goal was to stay competitive while settling in a new head coach, but so far the runners have shown they are ready to win now.
 
The Hawkeyes have completed two races so far this season with a victory in each competition and for the first time this season, the team has entered the USTFCCCA Midwest Regional rankings. The women are No. 12 and the men debuted at No. 13.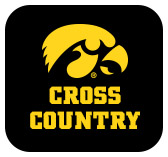 Along with that, the team has also crowned an individual champion and set a school record.

"What I have seen from both races is that we have taken a competitive spirit to the starting line each time," UI coach Randy Hasenbank said. "There is a lot of talent on the roster. I am encouraged by the talent, work ethic, coachability, and attitudes."
 
After a slow start for the men, senior Ben Anderson has seen improvements in a short period.
 
"We are improving," Anderson said. "The first meet was tough. We had good competition, but then the second race we won and everybody ran how they were supposed to. We are going to keep improving and I am excited for the big races to come."
 
Now after an off week, the team has taken their training to the next level.
 
"Our job is to maintain their volume and continue to put in a fair amount of work," Hasenbank said. "We are not tapering at this point. We have raced two weeks in a row so it is crucial that we had some time to do some quality training."
 
"We are doing more mileage, doing harder workouts, and going harder than we normally would," senior Tess Wilberding said. "We don't have to hold back since there is no race and have more time to recover."
 
The off week benefits the younger runners more than anybody, as they are still adjusting to the collegiate level of competition.
 
"The younger runners need seasoning," Hasenbank said. "It takes more than days and months, but maybe years. In a couple years you will see some of our younger runners take off."
Hasenbank was impressed with a number of underclassmen who have been running well, starting with a talented freshmen class that includes Nathan Mylenek, Karson Sommer, Luke Sampson, Brandon Cooley, Claire Dupuis, and Julie Hollensbe.
 
"Hollensbe is underrated," Hasenbank said. "She is impressive and has the capacity to handle work, which is a big part of getting better."
 
The team will have their first look at the site of the Big Ten Championships at the Roy Griak Invite this week.
 
"Our meet is in Minnesota and it is really hilly there," Wilberding said. "That is where Big Tens will be and that is a big meet for us this season. We all want to be good at hills because that will give us a big advantage."
 
The Roy Griak Invitational is set for Sept. 24 in Minneapolis.