By DARREN MILLER
hawkeyesports.com
IOWA CITY, Iowa — If there was ever any doubt, Mike Beal is living proof that Iowa is a Hawkeye state.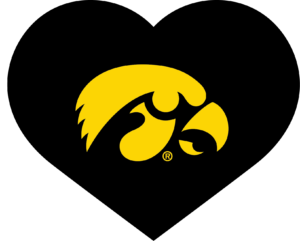 From the northwest corner in Spencer to centrally located Fort Dodge to the southeast corner in Muscatine and now Iowa City, Beal's allegiance to the Hawkeyes has never waned. For more than 35 years he has attended Iowa football and women's basketball games; he has been going to wrestling meets for more than a decade.
"I played sports, but I wasn't particularly good at them," Beal said. "I liked the idea of team and trying to accomplish something together. Sports have always drawn me to that as far as what you can accomplish with the right mindset."
When the Hawkeye men's basketball team traveled to northwest Iowa for an exhibition in the 1970s — Beal thinks the game involved Candy LaPrince — he became interested in how all the Iowa athletic teams were doing. He continued to care after graduating from Spencer High School in 1972 and while he attended junior college in Fort Dodge until 1974.
In 1974, Beal took his black and gold allegiance to eastern Iowa when he accepted temporary summer work at Monsanto.
"What draws me to the sports at Iowa is the class of all the coaches. They are wonderful people and they know how important the fans are. That is a big part of it."

Mike Beal
"Well, 38 ½ years later I retired from that," Beal said. "It turned out to be a good life. I was tired of being a broke college student, so I went and worked, and I don't regret it at all."
He met his wife, Patty, in Muscatine and despite the fact neither attended the University of Iowa, Beal says "we have just been good friends" to the university and its athletic programs.
Beal turns 67 in January. He spent several years driving from Muscatine to Iowa City to attend games; he and Patty especially enjoy the ease of watching women's basketball in Carver-Hawkeye Arena.
"I like the style of play; they are very entertaining and I like their team concept," Beal said.
The Beals had a good feeling when Vivian Stringer took over as head women's basketball coach in 1983. A Hawkeye highlight was in 1993 when Iowa advanced to the Final Four.
"That was a great memory," Beal said. "Just the satisfaction of having a team that was great and could play with anyone in the country."
His favorite football memory is in 1981 when the Hawkeyes defied all predictions and advanced to the Rose Bowl.
"It was such an exciting time," Beal said. "I don't know if we will ever replace it because it was so unexpected. To do it that fast with (head coach) Hayden (Fry) was something."
Beal is also excited about a wrestling program he predicts will "get a couple more championships real soon."
The coronavirus pandemic has also obviously affected fans, who have not been allowed to attend Hawkeye events they have been accustomed to watching in person. The Beals say they will be careful this season and hit it hard again in 2021-22.
"Sounds like help is on the way," Beal said.
After living decades in Muscatine, the Beals relocated to Iowa City. They reside two miles north of Kinnick Stadium. It is a convenient move for a family that attends many Iowa home games. Did the move have anything to do with loyalty to the Hawkeyes?
"It might have played a little bit of a factor," Beal said.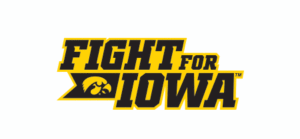 Heart of the Hawkeyes 2020-21