Box Score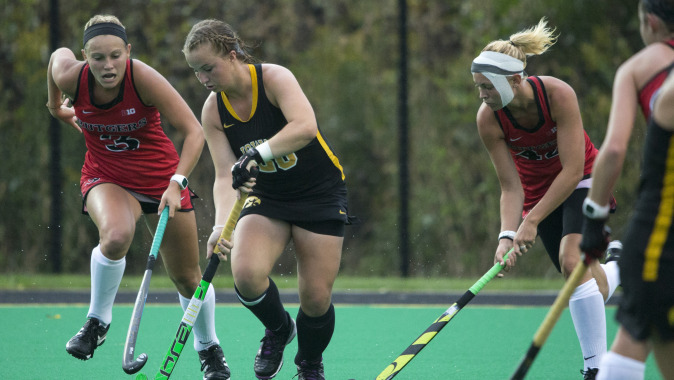 Oct. 9, 2015
ANN ARBOR, Mich. — The 20th-ranked University of Iowa field hockey team fell at No. 16 Michigan, 4-0, on Friday. The loss drops the Hawkeyes to 7-6 overall and 1-3 in conference action.
The Wolverines got on the board early, scoring their first goal in the eighth minute. They tacked on another goal off of a broken corner in the 23rd minute to end the half with a 2-0 lead. Michigan dominated the first half, outshooting Iowa, 10-3.
Juniors Stephanie Norlander and Chandler Ackers registered a pair of shots off of an early second-half corner, but could not find the net. The Wolverines added goals in the 42nd and 55th minute to seal the 4-0 victory.
Sophomore Veronique Declercq paced the Iowa offensive attack with four shots. Ackers, Norlander, sophomore Mallory Lefkowitz, and junior Sophie Plasteras also registered shots in the contest.
The Hawkeyes wrap up a five-game road trip on Sunday with a nonconference showdown against Central Michigan at 11 a.m. (CT).