Hawkeye Fan Shop — A Black & Gold Store | Hawk Talk Monthly — March | Video — Reese Morgan | Video — Kirk Ferentz on Reese Morgan | 2019 Football Tickets | Reese Morgan Photo Gallery | 24 Hawkeyes to Watch | I-Club Events Page
By DARREN MILLER
hawkeyesports.com
IOWA CITY, Iowa — Reese Morgan left Lorain, Ohio, in the summer of 1968, spending 11 hours on two-lane roads until arriving at Wartburg College in Waverly, Iowa. He dreamed of playing football and becoming an engineer.
 
He had no pillow, no blanket, and no money.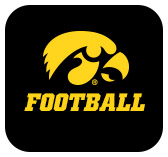 In fact, he nearly had no ride to college. His mother passed away when Morgan was young and his father wasn't sure he could take time to transport his son that far to school. Morgan thought of hitchhiking, but instead, his father reconsidered. The two drove near campus, Morgan exited the vehicle with a modestly packed knapsack, and his father returned to Ohio.
 
Morgan spent the next five decades in Iowa.
 
Life as an engineer didn't come to fruition for Morgan. Instead, he turned to education, earning a bachelor's degree from Wartburg in 1972 and adding a master's degree in education administration from Northern Iowa.
 
As for football? That worked out quite well.
 
Morgan was an offensive tackle and linebacker for St. Mary's High School in Lorain, Ohio, three times being named All-North Central Conference on defense. For one year, his senior year, he was coached by Tim Rose. Rose was the role model Morgan craved because of his passion for football, people, and teaching. He was an old-school disciplinarian.
 
"It is what we needed," Morgan said. "He probably had the biggest impact on my life in terms of coaching."
 
It was Rose who took a personal day off school to drive his own vehicle filled with Morgan and two teammates for a visit to Wartburg.
 
"(Rose) would take up his time to help us," Morgan said. "We got (to Wartburg) because there was an opportunity to play football, we wanted to play, and it was a great fit."
 
Morgan was a four-year starter for the Knights and team captain as a senior.
 
After graduating, Morgan began teaching and coaching at Benton Community High School in Van Horne, Iowa. Again, he credits Rose for sending him down that trail.
 
"I know I'm in coaching because of my high school football coach," Morgan said. "Anybody that is in this profession, there has been somebody in their life, whether it be a parent, sibling, grandparent, friend, and a lot of guys are coaching (because) their high school football coach had a huge impact on their life. Coach Rose did on my life."
 
In his sixth year at Benton, Morgan became head football coach. In his 14 seasons as head coach, the Bobcats advanced to the state playoffs three times (1980, 86, 87). He moved on to Iowa City West in 1992, where he inherited a downtrodden program on a 32-game losing streak. When Morgan left in 2000, the Trojans had made nine playoff appearances and won three state championships. West won 26 consecutive games during the final two seasons with Morgan as head coach.
 
"Coaching is teaching and teaching is the way you get information to young people," Morgan said.
 
He said at any level in athletics, there are four keys: Believe, be able to do your best, never give up, and understand the importance of team.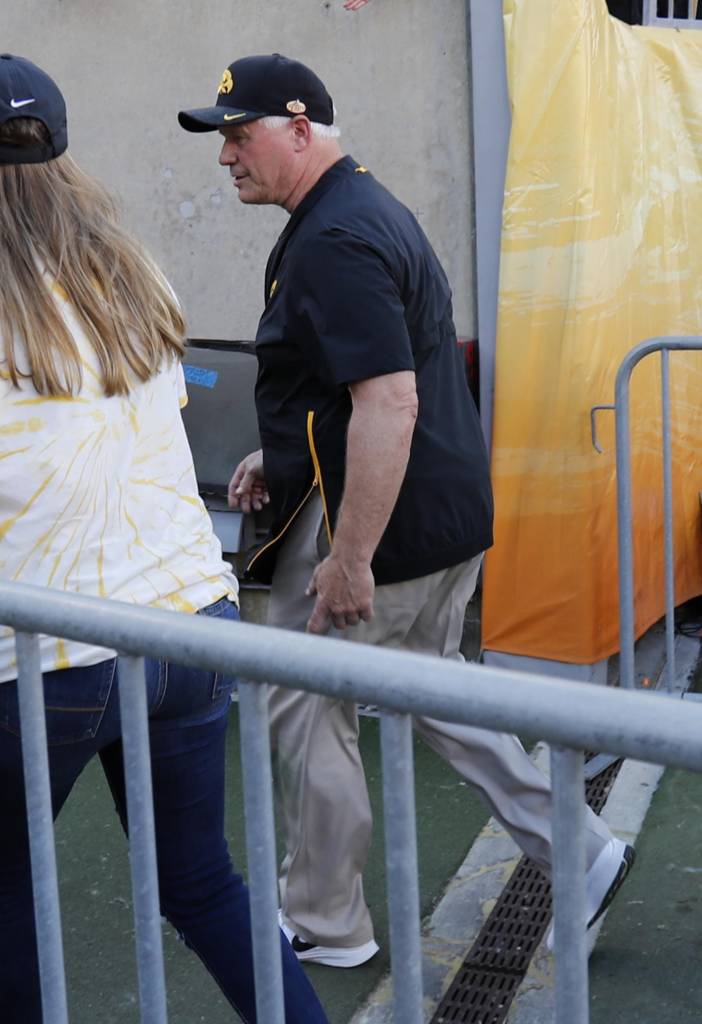 "Everybody is important, but no one is special and that team concept is so important," Morgan said.
 
While Morgan was turning Iowa City West into a juggernaut, Kirk Ferentz was an assistant coach with the NFL's Cleveland Browns. Ferentz had spent nine years on Hayden Fry's staff, so he knew the Iowa high school football landscape. One day in 1994, he picked up a USA Today, glanced at the Iowa high school football scores, and phoned his friend and then Iowa assistant coach Dave Triplett in Iowa City. Ferentz was convinced there was a misprint, because it listed Iowa City West as a state playoffs qualifier.
 
"I asked what was going on there," Ferentz recalled. "(Triplett) said Reese Morgan had left Benton and gone to West High and within a short time he had them in the playoffs. A short time later they were state champions."
 
Ferentz said it was a mistake not getting Morgan on his initial coaching staff in 1999. He succeeded prior to year two, despite Morgan's hesitation.
 
"I didn't know I was ready (for Division I football), I had no idea," Morgan said. "When coach Ferentz called on the phone, I said, 'Coach, I appreciate the inquiry, but you need to hire a college coach. I'm a high school coach.
 
"I thought they would hire somebody with college experience and coach kind of said, 'Listen, I think there is value you can add to our program. He gave me that opportunity and I will be forever grateful."
 
For the past 19 seasons, Morgan has been a stalwart on Iowa's coaching staff, working with tight ends, offensive line, and most recently defensive line. A zealous recruiter known for establishing heart-felt relationships, Morgan was known as someone who would go off the beaten path to uncover potential gems. Student-athletes like Josey Jewell, Parker Hesse, and T.J. Hockenson make up a small, recent sample.
 
"The records come and go, but the relations are so important," Morgan said.
 
And he meant it. Morgan enjoyed visiting high schools and meeting new people, whether it be secretaries, custodians, counselors, teachers, or even players he wasn't recruiting. He referred to recruiting as his "comfort zone" and even in the twilight of his career at 68-years-old, he had no trouble relating to 17 and 18-year-olds.
 
"Things don't change. If you really care about people and you really care about an organization and you have a passion for things, people are going to see that and they are going to understand that," Morgan said. "They are going to want to be a part of that. Here at the university we have an unbelievable head coach, we have a history of success in the classroom and on the athletic field and why wouldn't you come to Iowa? Why wouldn't you come if you're a lineman? Why wouldn't you come here? Why wouldn't you come if you were a tight end? I mean come on, it is a great place."
 
During his tenure, he coached a John Mackey Award winner (Dallas Clark) and three Outland Award winners (Chad Hennings at Benton, Robert Gallery, and the first few years with Brandon Scherff).
 
"We all sensed we were hiring a good coach, I don't think we had any idea the extent of it all," Ferentz said. "To me, Reese embodies everything that is good about coaching. He does it on a daily basis, every task, every job he has been assigned, he has done a wonderful job.
 
"The thing I appreciate as much as any is the kind of role model he has been for our entire staff, myself included. All of us have learned a tremendous amount from him, just what it means to be a coach, how you should act as a coach, and the responsibility to go with it."
 
Of all the facets of coaching, Morgan enjoyed practice the most. He loved the preparation, meetings, and crafting a game plan. It was satisfying to him watching players start at Point A and mature to Point B.
 
"To me, the most rewarding things didn't come as much in games as in practice, meetings, the preparation and most of all, the relationships," Morgan said. "The relationships with the players, with the other people in the organization, those are the things that are going to last."
 
Like his final high school game as a head coach, Morgan walked off the field a winner for a final time as a college assistant. The Hawkeyes knocked off Mississippi State, 27-22, in the Outback Bowl on Jan. 1, 2019, and Iowa's defense (especially the line) had a lot to do with it.
 
With 14 minutes remaining and Iowa clinging to a 24-19 lead, the Bulldogs faced first-and-goal from the Hawkeyes' 1-yard line.
 
"They score (a touchdown), they win the game," Morgan said.
 
On first down, Mississippi State quarterback Nick Fitzgerald lost a yard when he was stopped by Iowa defensive end Anthony Nelson. On second down, Nelson and Hesse pushed Fitzgerald back another yard. On third down, Matt Nelson and Jake Gervase tackled Fitzgerald for no gain. The Bulldogs converted a 20-yard field goal, but Iowa never relinquished the lead.
 
"That defensive group, all 11 guys, were so important in that stop," Morgan said. "That was special. That effort, that belief, that will to stay together, you can't buy it."
 
Another feeling Morgan said you can't buy is experiencing the emotion of a victorious locker room.
 
"It's not our game, it's the players' game," Morgan said. "The most important people in this program are our players. The reason we have jobs is because of our players."
 
The game of football may not belong to its coaches. But the game of football will miss coaches like Reese Morgan.