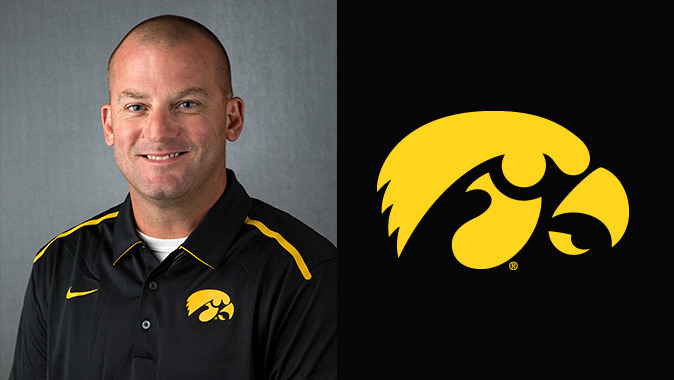 August 5, 2015
IOWA CITY, Iowa — Jake Schumann will join the University of Iowa softball staff as an interim assistant coach, head coach Marla Looper announced Wednesday. Schumann will handle the Hawkeye offense.
"Jake and I have known each other for quite a few years," said Looper. "When this opportunity came up, I gave him a call and it worked out perfectly. He has great passion for the game and a lot of proven experience offensively. I'm excited for him to work with the team and challenge them daily."
Schumann joins the Hawkeyes after spending a season as the associate head coach at Ole Miss. He also served as the head coach at Florida International (2011-14), Texas A&M Corpus Christi (2007-11), Texas A&M Kingsville (2003-07), and Carl Albert State College (2001-03).
"I grew up in Big Ten country," said Schumann, a native of St. Paul, Minnesota. "I missed the Midwest, the family atmosphere, and the community. When Coach Looper called me it was a no brainer. It was a chance to come closer to home, to be in the Midwest with my roots, and work for a phenomenal person."
As the Ole Miss hitting coach, Schumann helped guide the Rebel offense to record-setting marks in every category at the plate and on the basepaths. Ole Miss set single-season records for batting average, runs scored, RBIs, home runs, triples, walks and steals. The Rebels also set the single-season mark for slugging percentage and on base percentage, while tying the single-season record for doubles.
"We've had a lot of success offensively everywhere I've gone," Schumann said. "I look to implement what I've been doing and what has been working for the last 15 years. I'm going to carry my same philosophies over to Hawkeye softball."
In three seasons as the head coach at FIU, Schumann led the Panthers to an 88-75 overall record, and a 40-33 mark in conference action. In his final season, he guided FIU to a 33-20 mark. First baseman Stephanie Texeira was named Conference USA Freshman of the Year, while garnering NFCA All-South Region first team honors. Texeira finished the season with the second-highest single-season batting average in school history (.408), and the second-most home runs in a year (11).
During his time at FIU, Schumann spent a summer in the National Pro Fastpitch as an assistant coach for the USSSA Pride. He coached a roster that included former Olympians and NCAA champions, including Cat Osterman, Natasha Watley and Caitlin Lowe. The Pride went on to win the 2013 NPF Championship.
In four years as the head coach at Texas A&M Corpus Christi, Schumann, the 2011 Southland Conference Coach of the Year, amassed a record of 120-104. He led the team to a 41-19 record and a Southland Conference regular season championship in 2011. The team also advanced to the finals of the Southland Conference Tournament for the first time in school history.
Prior to Texas A&M Corpus Christi, Schumann spent four years as the head coach at Texas A&M-Kingsville. He guided the Javelinas to three 30-win seasons, and coached 19 All-Lone Star Conference players, a pitcher of the year, and the program's first All-American.
Schumann spent two years as the head coach at Carl Albert State College (Oklahoma). The Vikings went 32-23 in his first year at the helm with a Region II runner-up finish. The next season, Carl Albert State compiled a 31-17 record and finished third in the regional tournament.
Schumann began his collegiate coaching career as an assistant coach at Northeastern Oklahoma A&M in Miami, Oklahoma. Northeastern posted a 101-16 record in his two seasons with the squad. In four seasons at Northeastern, Schumann coached 19 all-region players and six All-Americans.
"Offensively, we have a lot of opportunities to be better," said Looper. "I think our girls will like him, and enjoy what he has to bring. Jake's philosophy will translate well with our team. It has proven to be successful, and that will allow for it to thrive in our system."
Schumann played baseball for two years at Northeastern Oklahoma A&M before transferring to Ball State University. He received his bachelor's degree in criminal justice from St. Xavier University in Chicago, and a secondary social studies certification from Concordia University in St. Paul, Minnesota.
Schumann earned his master's degree in guidance and counseling from Texas A&M University-Kingsville in May 2006.